Messina, Sicily, Italy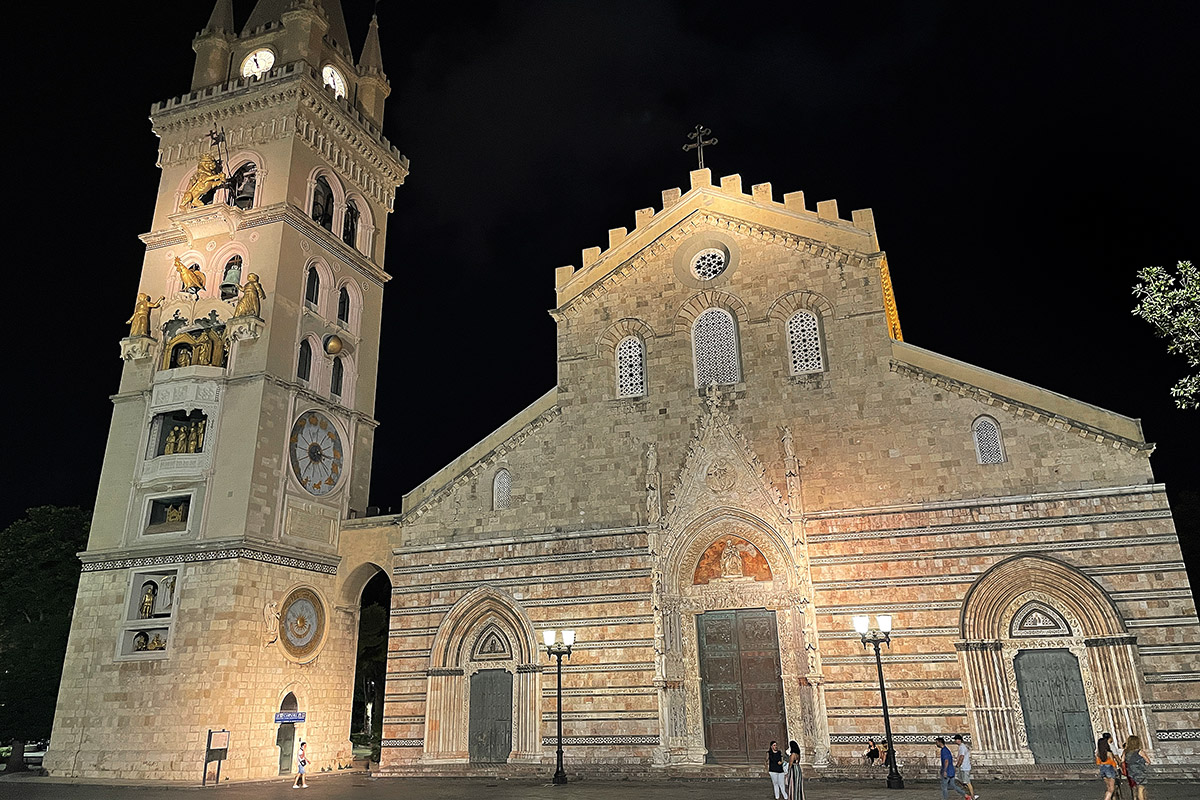 Duomo di Messina, Sicily, Italy
— July 22, 2021
Messina Cathedral is a Roman Catholic cathedral located in Messina, Sicily. Built by the Normans, it was consecrated in 1197 by the Archbishop Berardo. In June 1947 Pope Pius XII granted it the status of a minor basilica.
---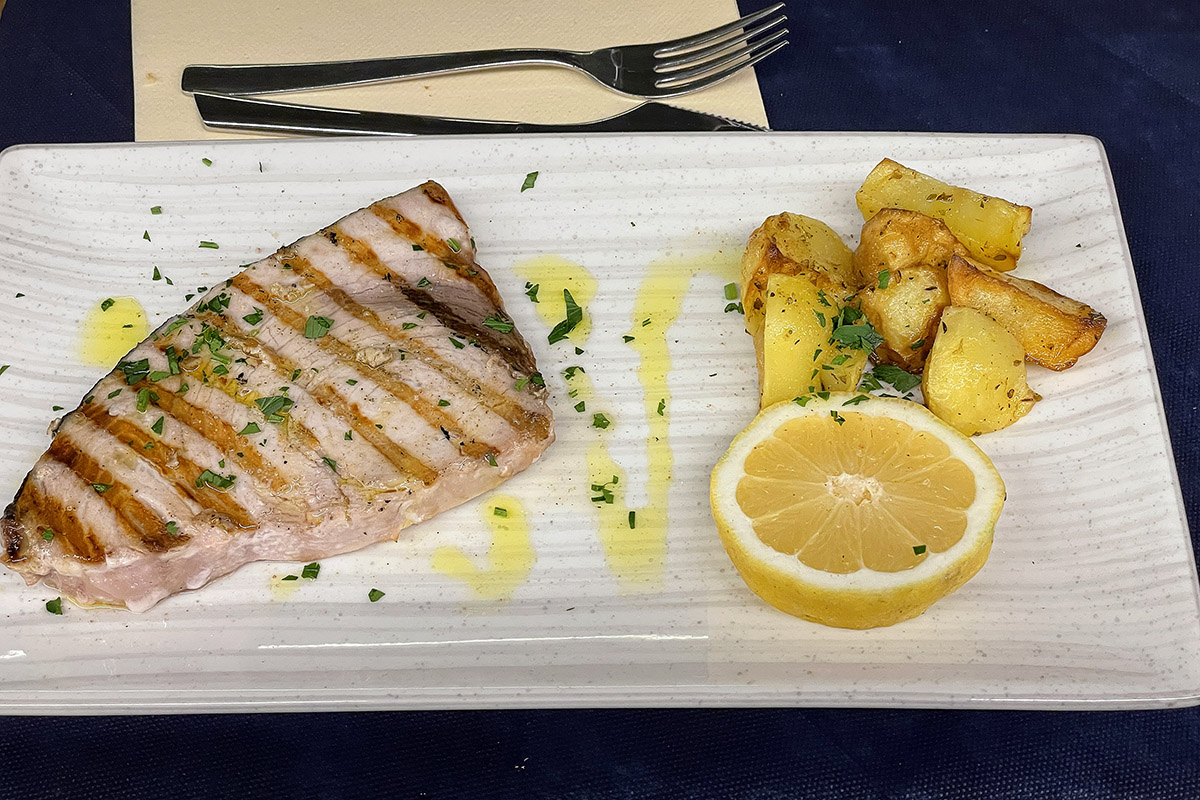 Swordfish dinner at A Paciota Bistrò Di Pesce, Sicily, Italy
— July 22, 2021
I had read somewhere that Messina was famous for its swordfish, so I wandered around for a while, rejecting several restaurants, until I found A Paciota Bistrò Di Pesce. They rejected me at first, saying they were full (which they were indeed in the large back patio area, but the front area was empty, so I negociated a single seat there, where they gladly obliged.
---
---