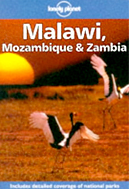 7 - 8, October, 1998
— Chisamba
We are now at a the Chisamba farm/campsite about one hour* north of Lusaka, the capital of Zambia. *(African road time standards.)
It is quite pleasant here, the wind blowing, birds—peacocks with beautiful feathers—running around, and an amazingly large tree with red blossoms all over it. It is Aren's and Marieke's 12 anniversary today, and I think we've found a perfect place to spend the occasion.
It is here that I perfect my new song, My Old Friend. Having trouble singing the way it was written, I change the key from D to G while still retaining the opening riff that I wrote for the song.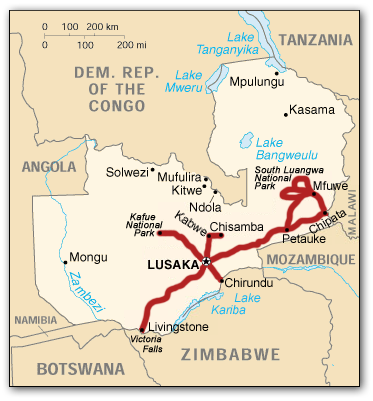 ---
9, 10, 11 October, 1998 — Lusaka
We stayed at the Eureka Camping Park. This place has a mini-private game park of several acres with zebra, birds and other criters. I hope it is still there.
Next country: Namibia