Saint Lucia
8
---
---
---
---
---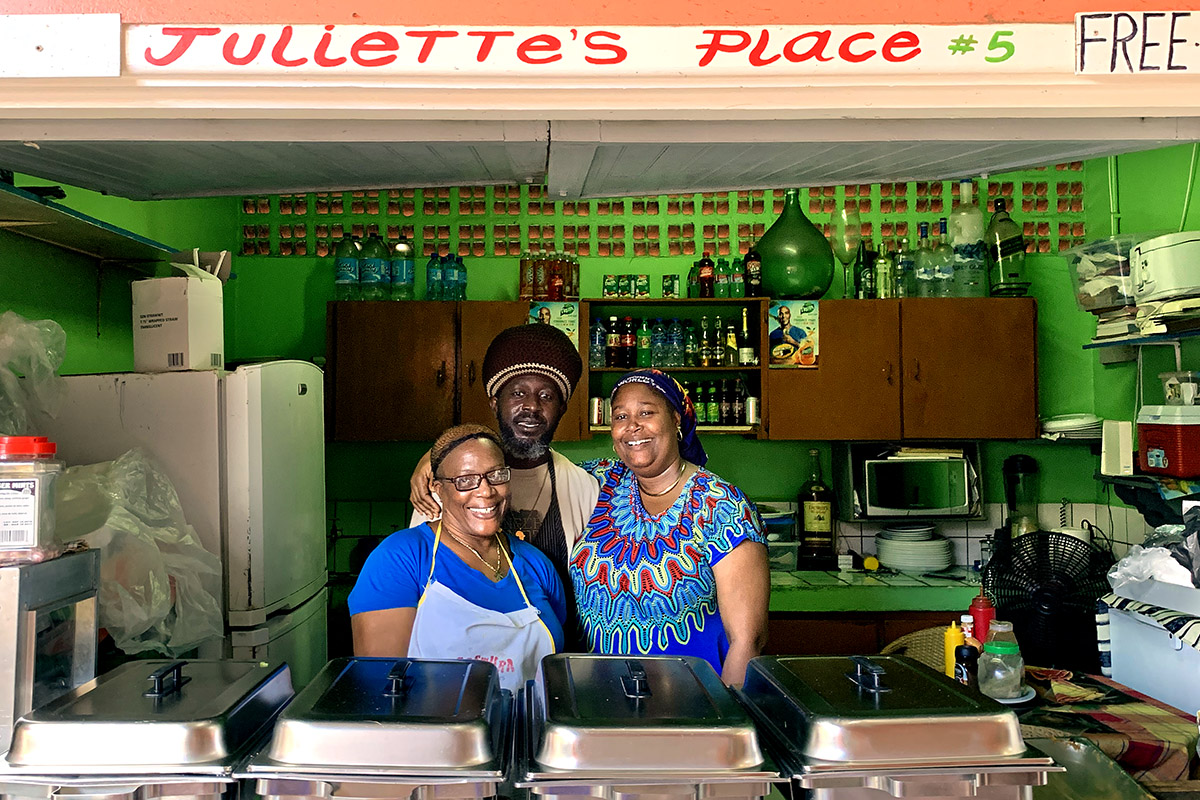 Juliette's Place, Castries Market, St Lucia
— December 29, 2018
We ate a great lunch here consisting of fish curry, lamb, pasta, plantain, yam and other ground provisions. If you are hungry, have the time and can find her, I suggest visiting Juliette's or one of the other cafes nearby.
---
---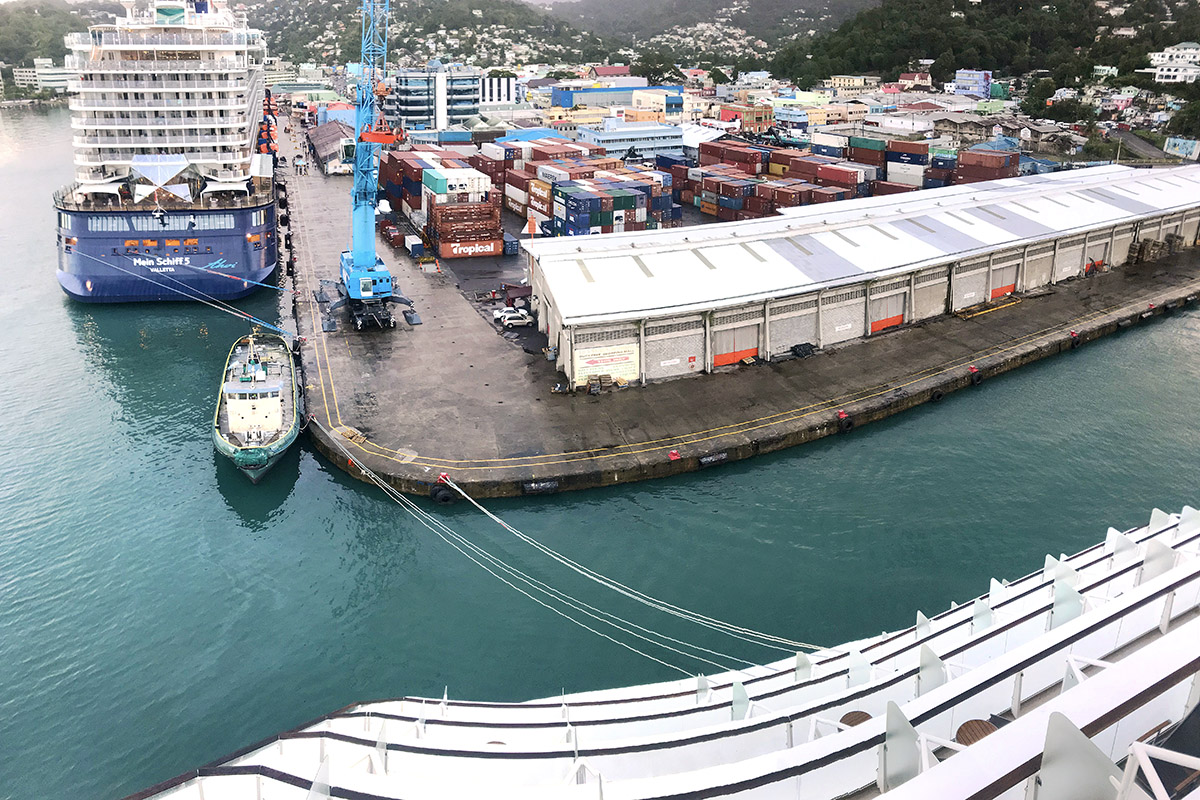 Moored in Castries port, St Lucia
— December 29, 2018
Castries port was full by the time we arrived at 6:00am. As such, the harbor pilot and captain cleverly moored our ship, the Celebrity Solstice, by dropping two anchors off the bow in the middle of the harbor and stabilzing by tying six heavy ropes from the stern to the marine bollards on the terminal . The result kept us close to land but we still had to tender in.
---