Friday, May 24 — Sheki
Head to Lagodekhi border with Azerbaijan (45 km, 1 h). At the border, you will say goodbye to your Georgian guide, go through border formalities, and cross the neutral territory on foot (500 m). After exiting Azerbaijan border control point we met Ms Kamila, our Azeri guide and start exploring Azerbaijan – the land of fire. Drive to Sheki (115 km, ~2 h.). On the way, visit the first Albanian church in Caucasus in the village Kish dating back to the 1st century AD. Have a short sightseeing tour on arrival: visit Sheki medieval fortress, Sheki Khans Palace, handicrafts workshop, mosque-madrassah, and local bazaar. Overnight in hotel in Sheki.
---
Saturday, May 25 — Baku
In the morning, drive through Girdimanchay River's canyon to visit Lahij, the 5th century place rich in its historic and architectural values. Lahij is an ancient village with charming eye-catching sidewalks inlaid by stones. It is famous for medieval water supply and sewage systems as well as traditional workshops making jewelry, copperware, carpets, pottery, daggers, and iron tools. Continue to Shamakha and visit historical Juma Mosque, Yeddi Gumbez Mausoleum, and the Shirvan Shah's family graveyard. Arrival in Baku and goodbye to guides.
We drive to Baku and check into the Sultan Inn Boutique Hotel around dusk. We are eager to explore the city and drop our bags and head to the Baku Boulevard, a promenade the runs along the Caspian Sea. It is my first time at the Caspian Sea and Instgram beckons. There is a huge party going on and we pass security and enter. A DJ is blasting dance music. The party is in honor of the upcoming 2019 UEFA Europa League Final English sides Chelsea and Arsenal. We soon get anxious and continue our walk north along the Boulevard. Eventually we walk back into town to the shopping district. The buildings remind me of Paris and even the street signs are identical to those found in France. I soon learn the m surprised to see how much the builhe shopping district looks like Paris. I am in awe. We walk around for a few hours and head back to our hotel in the old city. On the way we stop at Cay Bagi 145 (Tea Garden 145) for an expertly-made hookah and desert. The charcoal boy continually replaces our charcoal. We spend an our enjoying the old-town charm before we head back to our room. Back in our room, the Flame Towers are illuminated in the distance in hues of red, green and blue.
---
Sunday, May 26 — Baku
We enjoy a rooftop breakfast at our hotel. We walk to the Four Seasons for a quick visit. We take a taxi to the Heydar Aliyev Center. The out-of-box design and spaces inside are unique and create new rules of urban design. We take a taxi to the Taza Bazaar and walk around until we find a chap named Akram in stall 247, as suggested by my guide. We nervously go inside; it is a nice office. The attendand turns on the AC and offers us tea and Russian candy. We sample beluga and sturgeon caviar and decide to buy the more expensive beluga. I am sure it is farm-raised as to not futher endanger the wild fish. The shop attendant seals the caviar jar, which sort of seems a bit odd considering the environment is not factory sterile, but he assures me all is ok. He than thoroughly wraps the caviar jar in fake ice and bags. He tells me it will indeed last the 24-hour flight home. I am reluctant, having absolutely zero expericne in caviar shelf life, to believe these fresh fish eggs will still be fresh after a flight half-way across the world, but I have to take his word for it. We walk back to our hotel.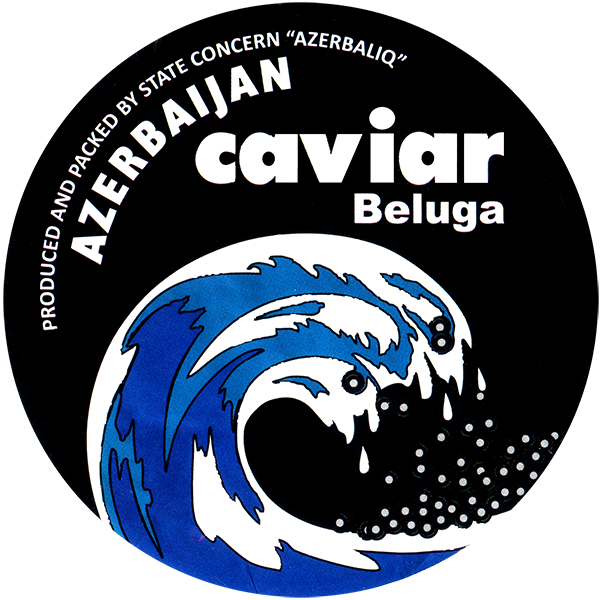 ---
Monday, May 27 — In-flight
Here
---