Wednesday, July 14 — Pozzallo
We board Virtu Ferries HSC Saint John Paul II and depart Valletta early at 6:15p. After a slow cruise out of the Grand Harbour, the engines rev up and we speed across the Malta Channel headed to Pozzallo, Sicily.
It is freezing inside the ferry because the A/C is on full, but hot outside. The view is limited as well because the car/truck ramp has been vertically raised at the stern to a height above our deck. Sort of a bummer design flaw. The front cabin area is closed as well, so we really cannot see where we are going; we only have a side view more or less.
We arrive to Pozzallo late around 9:20, grab a €10 taxi van to the Morfeo Luxury Rooms guesthouse, drop our bags and immediately head over to the nearby Ristorante Shoreline @ Via Presidente Kennedy, 21, 97016. Their pizza menu is absolutely extensive.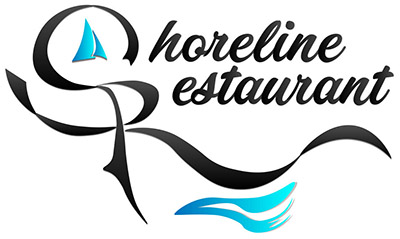 We start our evening seated at Table 4 outside in the enclose veranda. Our server, Kathleen, warmly welcomes us. The dinner sets the stage for an evening by the sea, with the very name of the restaurant resonating with our chosen dishes.
We order the Brezza Marina pizza (11.00 EUR), a seaside delight adorned with tomato, mozzarella, shrimps, octopus, mussels, clams, crumbs seasoned, parsley, and extra virgin olive oil. The pizza is fantastic, perfectly embodying the essence of Italian coastal cuisine, but for some reason, judging by her smile, I'm not sure Zara agrees.
Next, we ask for a Insalata mista, (3.00 EUR), a blend of healthy and slightly bitter radicchio and other leaves, offering a fresh and invigorating taste. The salad is quite healthy and stands in delightful contrast to the richness of the pizza.
We also choose a Tonno rosso scottato alle erbe (tuna steak, 20.00 EUR). Although the tuna is slightly overcooked compared to how it was described (raw in the middle), its flavors remain appealing with the herbs adding an aromatic touch.
For drinks, Zara selects a yummy glass of local red wine called Calice Vino rosso (4.50 EUR), and for reasons unbeknownst to me, I choose a slightly overpriced local craft Birra Muorika (6.00 EUR). The beverages complement our chosen dishes, the wine adding a refined touch and the beer a hint of earthy robustness.
The meal concludes with a refreshing Sorbetto (2.50 EUR), a cool and tantalizing end to an Italian dining experience. Our total comes to 53.50 EUR, including a coperto (cover charge of 4.00 EUR) and an Acqua Frizzante sparkling water (2.50 EUR).
What a deal; what a dinner. Until next time, Pozzallo!
---
Thursday, July 15 — Noto
After a brief breakfast and wi-fi failure which halts my download of iTaxi, the local taxi app, we walk 18 minutes down decently paved roads to the Pozzallo trains station. The station is locked with no staff and the only person there is a man running his two dogs in the dirt patch fenced in directly behind the passenger seats. After a confusing exchange of words, we decipher the train schedule. At 8:57am, right on time, the one-carriage Trenitalia InteRegionale (IR) 12929 arrives and we board the 2a classe train and find some window seats. The train ride is pleasant. At one point, some Sicilian punks with no masks get on the train, act slightly mischievous, and then exit. Some stops later we steps off in Noto and walk uphill about 18 minutes and arrive to Marla's Boutique Rooms. It is a 4-room operation located across the local square. Our room has a balcony, nice light and breeze, and captures the local ambiance of the town. It is nice.
We wander around town, discover a cool cafe named Caffe Costanzo where we have granite and a nice coffee. We walk to Corso Vittorio Emanuele, Noto's main street and visit the spectacular Noto Cathedral. It is quite hot and sunny, most of the locals are doing siesta, but it's still amazing. We then visit the Church of Santa Chiara (Chiesa di Santa Chiara). We pay €2 to walk up the spiral staircase to the roof. The views of the old town are amazing. We continue walking further east to the end of the road, to a nice park with a lookout. We then head up some stairs and into the back alleys of ancient Noto. I love these types of walks where we just sort of get lost. We end up in uptown Noto, an area filled with local streets, squares, cafés, dogs, and very few tourists. It is interesting. We get hungry and head to Casamatta Ristorante Pizzeria, a popular pizzeria, only to be told to "Come tomorrow" so we end up at having dinner at the Gastro matto, which is just OK. They have an interesting concept where all the food is premade. So within minutes of ordering, you already have your food on your table, which seemed way too quick to create a sustainable ambiance. Oh well.
After our evening stroll, back at the hotel, I head up to the roof terrace, and am frightened by an alarmed bird that is trying to fly away but it hits some leaves. Upon closer inspection, I realize the bird is nest in the planter on the terrace (a terrible place for a nest) and there are two eggs in the nest; the eggs are so vulnerable. How will they survive being on the roof terrace where everyone hangs out?
Friday, July 16 — Noto
Breakfast at the guesthouse and then some chilaxing time. Morning is peak time in this town. Our balcony overlooks the local park/square and all the men are out and about chatting, smoking, arguing, hanging about and waiting for the hot afternoon to come, at which point they will head home for their summer siesta.
When all the locals go home, we head to Costanzo and have a cannoli! Yum! We then visit the Duomo and the Santissimo Salvatore, a Baroque-style, Roman Catholic church and Benedictine monastery located on Via Vincento Gioberti .We also visit the Torre Belvedere (Belvedere Tower) for some nice views. For dinner we head back to Casamatta Ristorante Pizzeria and order a mortadella pistachio pizza. It was amazinggg—the pizza is the perfect size with the dough slightly charred on one side, something I notice is common in this part of Italy where the focus is on quality and presentation. It is one of the best pizzas of our trip. It contains I learn from the internet, "Genuine Neapolitan pizza dough must be made using highly refined type 00 wheat flour (a small dash of type 0 is permitted), compressed or natural yeast, salt, and "and water with a pH level between 6 and 7. While a slow-speed mixer can be used for kneading the dough, only hands are allowed to form the disco di pasta (pizza base), which should not be thicker than 3mm. The pizza itself should be cooked at 485°C (905°F) in a double-domed, wood-fired oven using oak, ash, beech or maple timber."
---
Saturday, July 17 — Siracusa
I wake early in the morning and wander up to Cafe Sicily to have one last proper granita. I order the mandorla and fragola (almond and strawberry.) It is great and I want Zara to try some, so I wander back before the desert melts. We have a last breakfast at hotel and I check on the nest with the eggs; still there. We try to check out, but the safe won't open and the language barrier suddenly gets a bit tougher. Anyhow, after some scrambling around, the girl pulls out a key and opens our safe; seems the batteries have died.
We walk downhill to the train station and catch Trenitalia RE 94965 right on time at 9:45. The train is more modern than our last one, but I sort miss the vintage character of the previous train. An hour later we arrive and walk the 7-minute shortcut to PhotoGuest B&B. It's so close that we nearly walk right by. After some brief intercom difficulties at the door, we met the owner, a motivated chap named Giovanni gives us great information about what to do in town. It seems we are half way between the ruins and the beautiful island of Ortygia, where all the current-day action takes place (both at day and especially in the evening.) The building we are in is interesting as it is a local building and gives a chance to live like a normal, local Italian. Our room wasn't the "upgraded room" but we still enjoyed the quiet view of the cactus garden below and the neighborhood. Very clean, very nice soap and shampoo. Comfortable bed. Nice windows. Incidentally, there is not too much of tourist interest in the location of the guesthouse, and even less places to buy water, etc, so luckily the mini-bar in the room has the best prices
We decide tackle the antiquity first and head to the Museo Archeologico Regionale Paolo Orsi. We buy two joint tickets for €36. The museum is completely overwhelming. There are so many Neolithic, Greek, and Romans artifacts it make the Getty Museum back home seem like a souvenir shop. I was particularly impressed with the bronze Roman collection with what appeared to be oversized safety pins, no doubt to hold on the robes they were, or we think they wore, in those days. The ceramics section is endless. We must have walked 2 miles in that museum! After getting brain drained and realizing how much history there is in the world, we mosey over to the Regionale Paolo Orsi and the Neapolis Archaeological Park. It's a bit cooler now, so the thought of touring ruins outside is a bit more desirable. Our favorite area was the so called Ear of Dionysius, a limestone cave dug for water storage. We also enjoyed the surrounding limestone rock quarries. The Greek theater was covered for summer performances, and this detracted from the enjoyment, but the Roman theater down bellow was in full view.
We have dinner at 8 o'clock which came highly recommended by our guesthouse, but turned out to be OK. There is a mafioso-looking couple in the corner with a very misbehaved child the mother is trying to calm, while the scary-looking muscular man has his head down trying to stay clam, in between sips of wine. Classic scene out of movie, almost.
After dinner, and with it being Saturday night, I decide for an evening walk to preview the old town. The walk to the old town is over some bridges and passed some gelato shops and then into a maze of beautiful, old, Italian-Sicilian buildings right out of a movie. I walk for as long as energy can muster, and eventually stumble home, stopping at a wonderful gelato place which has every sub-genre of gelato known to humanity, including: cremolata, granita, cremolosa, etc. It is amazing all the varieties and sub-genres of this already amazing dessert there are!
---
Sunday, July 18 — Siracusa
For breakfast, Zara finds a nondescript bar, named Bar Pasticceria Midolo. But this hole-in-the-wall happens to serve some of the freshest and best sfoglia con prosciutto cotto e formaggio (ham and cheese puff pastry.) We also get a sformato, and a cream puff and wash it all down with a perfect cappuccino. (I think I'm getting hooked on caffeine!) For some strange reason, after breakfast at this place, we do a summer in Sicily habit and swing by the gelateria I went to the evening before and we order a cremolosa di ricotta with cremolata di gelsi (creamy ricotta with cream of mulberries on top.) The mulberries are super fresh and the desert is absolutely unique to Sicily and I am thrilled to be diving into the sub-genres of gelato.
We wander along the left (east) bank of Ortygia island for an hour or so alternating between the pathway overlooking the ocean and the waders beneath or the maze-like alleyways. We make our way down to the fort at the tip of the island but decide against the €7 entry fee. (I think we are 'forted out' at this point.) We head back into the mainstay of the island toward the Pizza Duomo, where a beautiful marble ground meets the Baroque-like cathedral and many other ornate historical buildings. It suddenly begins to rain, so we seek shelter in a passage that looks like it was built some 200 years ago.
We find a lunch spot, called Locanda Del Collegio at Via del Collegio, 13/15. I order scottata* di tonno* arrosto con crema ai peperoni dolci (* undercooked) (seared * roasted tuna * with sweet pepper cream).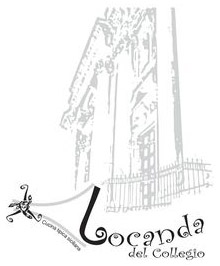 Zara gets a yummy spritz and a spaghetti pistacchio e cozze (mussels and pistacchio pasta). The bill at €36 is so fair and the food was so tasty, especially the tuna so much so that I make a pact with myself to return to the same spot for dinner, something I seldom do. In between lunch and dinner, we return to the hotel for nap. It's quite a walk, but never boring because you pass so many cafés, businesses, markets, people, bridges, boats, and then the neighborhood changes from touristy to locally. For dinner, at the same spot we enjoyed lunch. We share an Acqua Frizzante, a glass of Galace Rosso, and a sarde beccafico (Sicilian sardines stuffed with a filling of bread crumbs, pine nuts, raisins and chopped parsley.) For dinner, Zara orders a parmigiana di melanzane (eggplant parmigiana) and I again go for the scottata* di tonno* at €13. Everything is just as good, and the bill is too, at €36. After dinner, we hit up Voglia Matta for a nice gelato dessert.
---
Monday, July 19 — Taormina
I wake early and walk over to the Monday farmer's market on Ortygia island. The market is just getting going but already there are nut vendors selling pistachios, almonds from Noto, walnuts in the shell; product vendors selling tomatoes, aubergine varietals, lettuces, plums, apricots; fish vendors selling all types of fish and various other vendors selling everything else.
We grab a quick breakfast somewhere because the spot we went to the day before is sadly closed. Afterward, we check out and walk 7 mins to the train station and board bus LP732 (because the train tracks are under repair.) We leave Siracusa on time at 9:55am and arrive to Catania Centrale a bit early, at 10:45am. We transfer to train RE 12974. Its a nice train. We leave on time at 11:04am. We are slightly delayed on the way (to let the intercity pass us) and we arrive to Taormina-giardini at 12:15pm. For 3 euros we take the bus up to Taormina Centro. The drive is up a beautiful windy and scenic road. We arrive, and by chance, the 4-star Grand Hotel Miramare is right across the way.
We check into room 815. The room has high ceilings, a tan vintage hard wood floor, and a French balcony reveals a sweeping view below to a bay and Ionian Sea beyond. To the left, in the distance, if you look well, you may see the toe of Italy kicking Sicily. The gap between the two land masses, the Strait of Messina is also clearly seen. It's great to see this view in person as I've seen it on a map my entire life from boyhood 'till now.
After a long chill session in our room with a view, we wander along Via Guardiola Vecchia, just out in front of the hotel, toward town. The views along the road are incredible. We pass a glass garage (seriously) with a black Toyota parked inside. It has to be some of the best parking views in eternity.
After some time, we arrive to stone stairs that take us up to the Mazzaró Cable Car summit station and along a further path underneath a stone arch and into the old town of Taormina. It's a maze of boutiques, gelaterias, souvenir shops and hip bars. Good modal jazz music is playing from one spot on a Corniche area to my left.
We arrive to the main square just as the sun is setting to a world of tourists (and some locals) in awe of the view and surrounds. Kids are running around, adults are holding hands and everyone is awaiting the sunset. A band with the perfect tempo is playing dance music in the corner. The female singer is hitting every note perfect. We grab a cannoli at La Pignolata, even though we are nearing dinner time. "Who cares? It's Italy!" Zara exclaims. I also grab a Guinness. Yum.
We have an 8:30 "second terrace" reservation at Ristorante al Saraceno, but realize it's down a path away from town. We follow Google maps, but realize its actually uphill, "about 500 steps," an eager local informs us, while confirming if we like to walk. "You like to walk?"
The map leads as to a route with hairpin, zigzag turns up the limestone hill behind Taormina. Normally this would be a bit of a pain, but with every turn, the views just get better and better as the sun sets over the entire sweeping Mediterranean view. The band we heard earlier can still be heard and they play classic hit after hit and a perfect tempo that would make my parents dance the evening away.
The views keep improving as we ascend. The weather is a comfortable 26 degrees Celsius, perfect for our walk. We arrive at a castle at the summit, turn right away from the view, and are quickly treated to another sight, this time of the valley just south of Taormina, featuring a 180-degree view of Mount Etna. What appears to be steam or smoke is seen emanating from the top of the active volcano.
We finally find the restaurant and take our "second terrace seat" (which still has fantastic views) and still see smoke venting from Etna. Our waiter confirms that it is indeed hot material steaming from the volcano's top. While I find the geology absolutely intriguing, our waiter is less enthusiastic due to the dust the volcano is shedding over the entire region. Black sand is literally collecting everywhere, especially in the corners and where the vertical walls meet the floor. I imagine it must be an ongoing battle to keep things clean.
For dinner we decide to explore a wide range of flavors. We start with Saute di Frutti di Mare (€4.00), a delightful blend of mussels and clams in wine, tomato, and garlic. Next, we indulge in Panzotti Ricotta (€16.00), a ricotta pansotti that's pleasant, though not as thrilling as the other dishes.
Our main courses are where the meal truly shines. The Spigola in Crosta (€18.00), or crusted sea bass, is superb, and the Trancio Tonno con Cipolla (€20.00), a tuna steak with onion, is divine. The red onions on the tuna steak are caramelized to perfection, pairing with the tuna to create a warm/cool combination of savory and sweet that's difficult to describe but thoroughly enjoyable.
"It was just amazingggg," says Zara, thrilled to the moon with the red onion/tuna combo. I agree; it's perfect. The chef even divides up our steak, ensuring that Zara's piece is medium cooked while mine comes as scottato, or undercooked, just the way I like it. The mussels are sweet and tasty, the clams a tad savory, and our fish mains are both superb. We accompany the meal with water and Bicch Vino Bianco/Rosso (3 x €4.00), making the dining experience complete.
Our bill totals €89.00, and the memory of our time at Ristorante al Saraceno will remain with us for a long time. Our first night in Taormina is splendid, and we couldn't be happier with our choices, but the bar is raised high!
As the dark arrives, the view of Mt Etna diminishes but is replaced with a stunning vista of lights from cottages and hotels all over the valley and up the surrounding hillsides. The Italians are so good at building up the sides of steep mountains, the randomness of it all makes for such artistic landscapes.
After more time enjoying the view, we walk downstairs, past a well-dress Sicilian man enjoying some mineral water at a table alone. He looks like a special man, perhaps the owner of the restaurant, or someone else with generations of ancestry and influence in this neck of the woods.
Our walk down is much easier, the band is still playing, the lights from the village are illuminating the evening sky, and we pass an occasional cat or other critter. At the bottom of the stair path, we find the square again, and listen to the band playing more great tunes. After some time, we both realize we can no longer stand and head home to sleep, with our balcony doors open to the seaview in the distance. What a life, and we decide we need to stay another day!
---
Tuesday, July 20 — Taormina
Breakfast at hotel
Swim at hotel
Walked to beach
Dinner at ristorante rosmarino
---
Wednesday, July 21 — Taormina
Breakfast at hotel; granita at Bam Bar (strawberry + almond), walk around to find a open back dress🤦🏻‍♀️
Aperol Spritz at the Mediterraneo Cafè
Teatro Greco

Dinner at Ristorante Pizzeria Tiramisù Taormina @ Via Cappuccini, 1.
---
Thursday, July 22 — Messina
We have a nice breakfast at the hotel, with cappuccino, freshly-squeezed Sicilian orange juice, mortadella, mozzarella, tomatoes and an over cooked 'soft-boiled' egg. I tried to get the same fried egg as the day before but today they insist that a fried egg costs extra. Hmm.
After breakfast, I run up to the Farmacia British, but the "computer is down" speech meant that everyone should return later. I simply showered the staff my eye and was instantly ushered in and given two types of antibiotics: drops and cream. My eye seems to get better the moment I apply. Zara says it well, "Brian's eyes is bad."
Back at the hotel, we chill for some hours until 2:45p when we meander across the street to the bus station and catch the Interbus to the Catania Airport. They driver is quite jerky and within minutes Zara is feeling ill. I remind myself why I like taking trains. We eventually arrive to a commotion at the airport; it seems only ticketed passengers are allowed inside the terminal, so Zara and I give a quick goodbye 😭 and she is gone through the queue. It is a sad moment, but we are happy Zara gets to reconnect with friends. Now, how do I get over to that train station?
No one seems to know how to get to the bloody train station. Most people suggest taking the bus. What bus? Trenitalia insists that it's an easy 11 minutes walk, as does Google maps, but where? Of course my Google maps 'walking mode' doesn't work because I'm not on wi-fi, so I wing it, going back and forth in the hot heat trying to find the road out. HINT: walking out of an airport is never a good idea. I continue back and forth until I find what looks like a freeway on ramp going in the general direction of the airport. I avoid the dirt on the side of the road, and instead opt to walk on the side of the lane because my roller moves much better. There are some tracks in the occasional dirt that is on the road, so I know I'm not the only one whose done this. Confusion ensues until I meet a man pulled over in his car, probably waiting to pick someone up, and I say, "Train, train?" and he gestures me on in the direction I was already going. It's a good sign. The road becomes brand new, there is no traffic, and suddenly the train station is in sight. It is brand new, only 5 people are there, including a smoking attendant who is on his phone. It is very hot, and the stone and cement station radiates heat. I find what little shade is there. My train leaves at 6:30, and it now being 4:45 means I have some time!
My train arrives to Messina around 8:00pm. I depart and walk over to the Hotel Royal Palace, where I check in. It is an old-style hotel, but will do the trick. I research ferry and train tickets and then wander over to the Duomo di Messina. People seem a bit suspicious of me for some reason. I hear the swordfish is good in Messina, so I desperately try and find a place, to avail, as most places are full and cannot even fit in one more person. I give up and wander aimlessly and by chance run into A Paciota, Bistrò Di Pesce. The place is empty, which is worrisome, but I am so hungry, so I sit and order, and have a wonderful swordfish. After dinner, I head to the loo, in back, and I realize the restaurant is in fact full! Everyone is sitting in the back terrace! I leave the restaurant, wander over to the ferry terminal so I know how to do it early the next morning. Then exhausted, I head back to the hotel.
---
Friday, July 23 — Tropea
I wake early, check out, and walk back to the ferry terminal I explored the evening before. So hot in train. Luckily most people hoped off at Sicillia. You need a special key to open the window, but they don't stay up, as gravity and some stupid spring mechanism pulls them back down. What is the point? Some big Italian college guy with hat teaches me how to wedge the window at an odd angle once it is up, and it gets jammed and stays up, against the weight of gravity and springs pulling it back down. Very cool trick that I'll never forget and the breeze was a savior. Grazie, dude! The train ride has many tunnels, beautiful bays and mountains
Check into Anfitrite B&B and walk around town. Listening to the kids all speak Italian with the strong "anio" and wondering how much the language has changed since Roman times. There are many fit, hot Italians.
I wander around aimless for hours, taking it all in.
Around dinner time, I find Enogastronomia Lorenzo on Via Margherita di Savoia. The store is packed with locally-made and grown Italian foods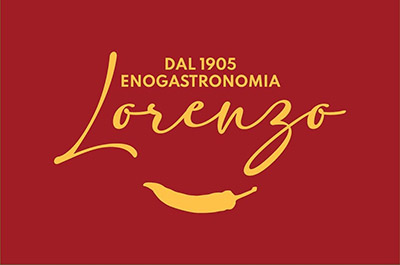 and I cannot help but wander in. They have:
'Nduja – a spreadable salami made with pork and chili, typical of Calabria
Bottarga di tonno – salted, pressed and dried pouches of tuna roe, in plastic bags, sometimes called "poor man's caviar"
Salumi di Suino Nero – black pork cured meats from the Apulo-Calabresean, an indigenous pig breed from Calabria
Gragnano pasta I.G.P.* – produced with durum wheat and water from the local aquifer of Gragnano, near Naples. It is extruded through bronze dies to create a rough texture for better sauce adhesion. The pasta is dried slowly at low temperatures for up to several days.
Salumi D.O.P.* – Italian cured meats, which includes salami, prosciutto, mortadella, coppa, and pancetta. Salumi comes from the Italian salume, meaning salted meat.
Pasta Trafilata in Oro 24kt – pasta extruded with 24k gold
Pecorino Crotonese D.O.P. – local cheese from Crotone province
Riso Acquerello – containing the nutrients of brown rice and the easiness to cook of white rice
Pecorino di Monte Poro D.O.P. – made with sheep's milk from animals reared with a semi-wild system in Pecorino del Monte Poro and adjacent Joppolo and Spilinga municipalities
Peperoncino – red chili peppers from Calabria, the hottest in the world
Liquirizia Calabrese D.O.P. (which became my favorite)
Capperi Locali or local capers
Capperi di Lipari – capers from Lipari, located in the Tyrrhenian Sea off the northern coast of Sicily
Ventresca di Tonno Rosso – bluefin tuna toro in tins, and
Tartufo Nero Estivo di Calabria – black truffle from Calabria.

* Denominazione d'Origine Protetta guarantees the production process from the first to the last stage is carried out in a specific territory; referred to as protected designation of origin (PDO) in English
* Indicazione Geografica Protetta requires that at least one of the production stages is carried out in a specific geographical area; less strict than D.O.P.
---
Saturday, July 24 — Cefalù
Check into Victoria Palace Hotel, room 309 with an excellent balcony, side sea view.
---
Sunday, July 25 — Palermo
Train from Cefalù to Palermo Centrale-- standing room only. Wow, if covid is coming my way, it may be from this train, it is packed and people are standing all over the place with luggage strewn about.
Check in to Hotel del Centro, room 6.
Wonder out of the hotel and down Via Maqueda. The street is magnificent. I find the 12th-century Church of San Cataldo (Chiesa di San Cataldo) and pay 2.50 to go inside. It is so ancient. Because of covid, all the benches have been moved in an odd fashion as to form a ring which people walk around. Across the street and peak into the Chiesa di Santa Caterina d'Alessandria. There is a bakery off to the side, so I buy a pantofola al pistacchio and for 2.50 and devour it. Take the 5:00pm tour of Teatro Massimo Palermo, and listen to the youth orchestra playing. It sounds wonderful.
Stuffed bell pepper at a home-cooked cafe called Bistrot Niku Niku Sapori di Sicilia, then a spritz and caprice at a bar, then grilled swordfish and fried calamari at Trattoria da Salvo, near the water.
Markets in Palermo and Catania: "Look out for pistachios from Bronte, almonds from Noto, and caciocavallo, one of southern Italy's most renowned cheeses"
Palermo: the polished limestone streets in the 3 districts.
The opera tour
The street to the 4 baroque buildings
The orange juice guy in the market with the lime at the end
The 'pepperoni' dish I had form the homemade shop.
The Spritz at the bar with the caprice salad
The walk along the harbor
The swordfish and salad and so/so calamari and huge glass of wine.
Marimba players that I saw in Cefalu
Cicadas in the botanical gardens (but not the mosquitoes)
The balcony in the room. Cicadas in the botanical gardens (but not the mosquito)
The balcony in the room.
---
Monday, July 26 — Catania
Catania. The cool street near the hotel
The wild back alleys at night.
The call girls
The lava elephant
The chocolate fondue / almond gelato yum!
The great fish dinner. Should got pasta?
---
Tuesday, July 27 — Flight to Sofia
After I breakfast at the hotel, I walk/roll downtown and manage to find the bus stop for the Alibus to the airport. After about 15 minutes the bus arrives and I pay the driver 4 euro to board. After some time we arrive to Catania Airport. The airport is a zoo with hundreds of people, many unmasked or partially masked all crammed in the departure hall. There is no lounge. I do manage to find some Leone Liquirizia tins, which I am a huge fan of, and which are also impossible to find in the USA. At the airport I saw a West Atlantic airlines plane. Around 4:30pm, I board Wizz Air flight W6 4376. AT 5:27pm, our Airbus A321neo takes off and heads to Sofia, Bulgaria. I have a nice window seat, being in seat 1F. We fly right by the "heel of Italy" and the lakes on the Albanian border, including Lake Ohrid, which the captain points out, thereby planting a seed for a future adventure.