Saturday, Sep 15 — Kraków
We leave Budapest in the morning and drive through a mountainous region of Slovia where we pull over to take a break at a wintersport resort area. We continue on and arrive to to Kraków Bosacka bus station in the afternoon. The weather is warm. As I walk to the Tutti Frutti Hostel PLN60, I notice several buskers playing and singing for tips on the sidwalk. The vibe is quite nice.
---
Monday, Sep 17 — Auschwitz
Today I tour the Auschwitz concentration camp, the Auschwitz-Birkenau extermination camp, as well as the Unesco World Heritage Wieliczka Salt Mine.
---
Tuesday, Sep 18 — Night train to Prague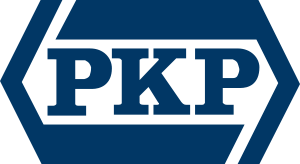 I buy a ticket for PKP Polish State Railways sleeper train from Kraków Główny train station to Prague, Czech Republic for PLN 163,24 or €42.40. I share my compartment with two other folks. The train travels through the towns of Trzebinia and Oświęcim in Lesser Poland. We then proceed on to Zebrzydowice near the Polish border and head into Czech. When we are ready to sleep, we jury rig the door to stay locked because we heard rumors of theft at night.