Thursday, Sep 16 — Tashkent
Our Uzbekistan Airways flight HY 780 landed at TAS Islam Karimov Tashkent International Airport at 7:00pm. Driver met us at the airport and took us to Grand Capital Hotel, at 2 Sharafobod Street, where we checked into room 403, with a view of the Tashkent Tower
I read a bit. Uzbekistan is 447,400km2 in size, the country is equivalent in area to Spain or California. Uzbekistan is one of only two double-landlocked countries (IE: landlocked countries completely surrounded by other landlocked countries) in the world, the other being Liechtenstein.
---
Friday, Sep 17 — Tashkent
Zara and I wander around town
---
Saturday, Sep 18 — Khiva
Early morning wake up for Uzbekistan Airways flight HY 51 on an Airbus A320-200 (UK32017) which departed Tashkent at 7:25am and arrived to Urgench at 8:55am. Driver met us at the airport and drove us to Khiva, where we toured Khiva for the afternoon.
Ichan-Qala Fortress, a UNESCO World Heritage site. In Ichan-Qala Fortress; visit Kunya-Ark, Sayeed Alauddin Mausoleum, Arab-Mukhamadkhan Madrasah, Oq-Masjid Mosque, Madrasah of Hodjan Berdi-biya, Shirgazikhan Madrasah, Abdullakhan Madrasah, Juma Mosque, Allakulikhan Madrasah, Tosh-Khovli Palace, Pakhlavan Makhmud Mausoleum, Minaret of Islom-Khoja. We also visit the Hotel Orient Star Khiva Hotel. I do suggest staying there, if time allows.
At 4:05pm we caught Uzbek Railways - Хива to Бухара. We arrived to Bukhara a bit after 12:15am, where we checked into Bibikhanym Hotel, at 27 Babahanova Street, 200118, with the room overlooking the alley.
---
Sunday, Sep 19 — Bukhara
Construction woke us early. We toured Bukhara during the day: Lyabi Hauz Ensemble, Magoki-Attori Mosque, Chor-Minor Madrasah, trade domes, Kalyan Minaret, Kalyan Mosque and Miri- Arab Madrasah, Ulugbek and Abdulazizkhan madrasahs, Ark Fortress, Bolo-Khauz Mosque, Ismail Samani and Chashma-Ayub mausoleums.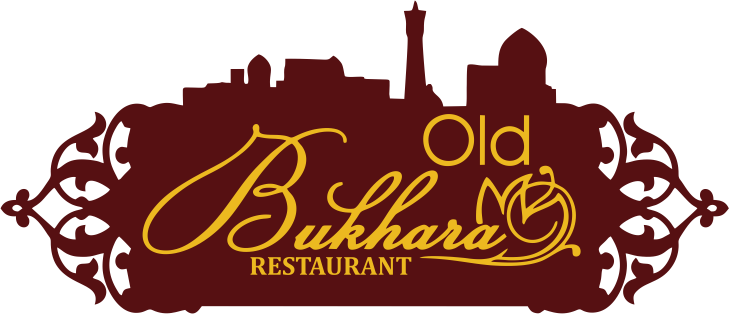 Excellent group dinner in the evening at Old Bukhara restaurant @ Samarkand street 3.
---
Monday, Sep 20 — Samarkand
Our tour of Bukhara continued: visit to Sitorai Mokhi-Khosa – the summer residence of Bukhara's last emir, unique site combining Oriental and Russian architecture. Continue to the Mausoleum of Bakhouddin Naqshbandi and Chor-Bakr Necropolis. In the evening, we caught Uzbek Railways to Samarkand. We were met at the train station by our driver who took us to the Usman Hotel, at 37 H.Boykaro, 700100. We checked into a room on the second floor overlooking the garden.
---
Tuesday, Sep 21 — Samarkand
We toured Samarkand: Visit spectacular Registan Square, Gur Emir Mausoleum – the mausoleum of Amir Timur, remains of Bibi Khanum Mosque, Siab Bazaar, Ulugbek Observatory.
Tile color:
Yellow - sun
Green - nature
White - purity
Black - against evil eye
Blue -sky
---
Wednesday, Sep 22 — Tashkent
Samarkand tour in the morning: visit Shakhi-Zinda Necropolis, Afrasiab Museum and the Tomb of Saint Daniel. Then drive to Konigil village to explore traditional way of making Samarkand paper from mulberry. Evening train back to Bishkek, where we check back into the Grand Capital Hotel, room 407.
---
Thursday, Sep 23 — Tashkent
Day tour of Bishkek: exploring the Old City. Visit Khast-Imam Complex, where the world famous Quran, holy book that belonged to Caliph Uthman, has been preserved. The complex consists of Barak-Khan Madrasah, Tillya Sheykh Mosque, Saint Abu Bakr Kaffal Shashi Mausoleum and the Islamic Institute of Imam al-Bukhari. Continue to Chorsu Bazaar. Then take a ride on Tashkent Metro to the city center walk through Amir Timur Square, Independence Square and visit Applied Arts Museum. Evening at the hotel.
---
Friday, Sep 24 — Flight to Tunis
In the late evening, we drive to TAS Islam Karimov Tashkent International Airport and board Turkish Airlines flight TK 371. This is the flight where they change the airplane, so our economy seat row ends up being in business. The agent mentions our new seats will be 33A / 33B, but we still proceed to our original seats, in business class. We get a drink but the flight attendants eventually give us the boot to our new seats. Bummer. Our Airbus A330-300 (TC-JOL) takes off 2:40a. We land at Istanbul airport at 5:55a. We check out the Priority Pas lounge for a bit, and after some hours we board Turkish Airlines flight TK 661. Our Airbus A320neo (TC-LSB) takes off at 8:20a, flying towards Tunis, Tunisia.