Dahab, Egypt

دهب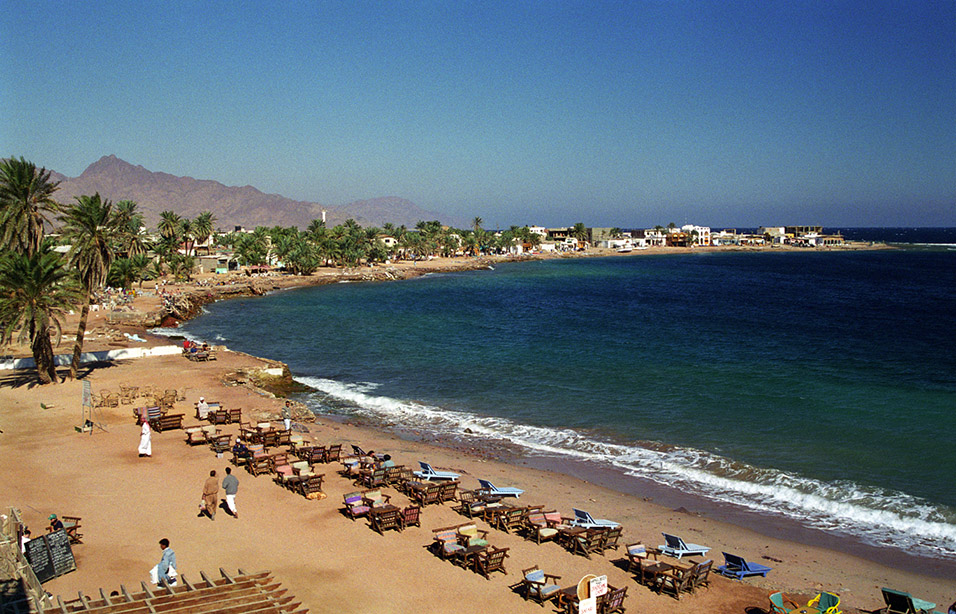 The idyllic backpacker's haven, Dahab, Sinai, Egypt - December 20, 1996
This photo may come to a bit of a surprise for those who loved this spot. For one, all the beach restaurants are missing. Interestingly, days before this photo was taken, the Egyptian government bulldozed all the waterfront seating areas showing that Dahab actually does have a nice beach. Those that remember might miss the ubiquitous lounge areas that were filled with cheap carpets and sea-stained pillows. However, no sooner then the bulldozers left did the Egyptian entrepreneurs rebuilt their seaside gazebos. The next time I found myself in Dahab they were all back again. When you go there, Dahab might not even look like this at all. Plans are underway for an international airport and resorts that, if implemented, may all but smother this backpackers paradise. Even so, it still may be worth a visit to Dahab, because 4 meters after the water starts, you will find some of the best diving the world has to offer.
---
---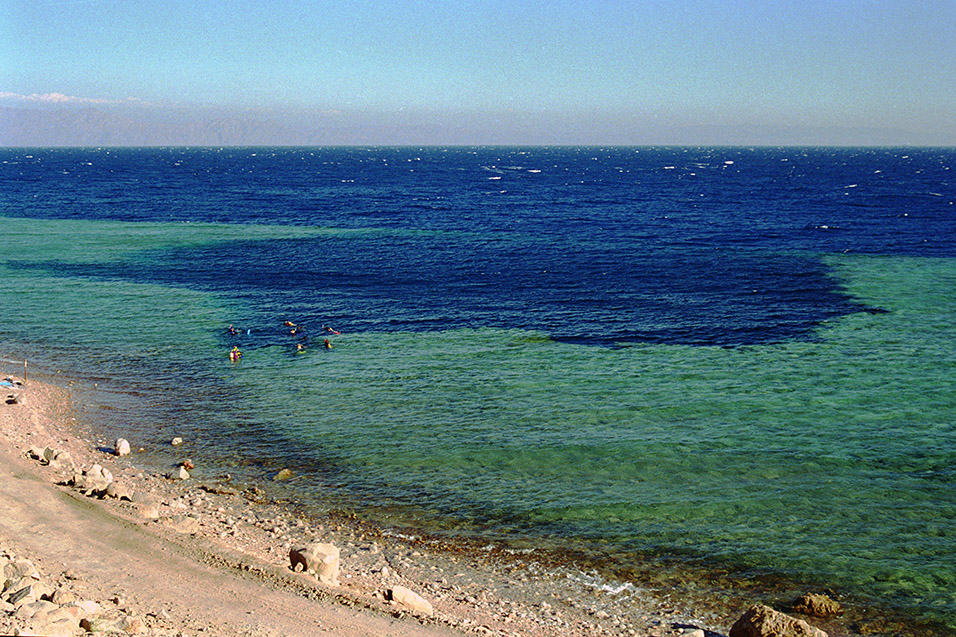 Dahab's premiere diving spot: The Blue Hole, Sinai, Egypt
— December 20, 1996
Theories vary about how the Blue Hole was formed — the most remarkable being that a crashing meteorite created this wonderful spot. No matter how it got there, the Blue Hole today is a bottomless pit where fascinating sea creatures mingle with curious divers. It is an aquatic wonderland literally yards from the warm beach. Beyond the Blue Hole is a 600 foot vertical shelf that is teaming with every organism in the underwater region. And at 90 feet underwater, the ocean here is where the color blue was invented. My dive took me along this shelf and into the Blue Hole for a resurface. Highly recommended.
---
---
---
---