2 April — 23 June, 2004
My true love and I were reunited once again after five years ราชอาณาจักรไทย. Yes, Thailand offered everything that was promised. What made it even better was that part of the time I was with my good friend Dr. Chris from Los Angeles. He flew out for a few weeks having just finished medical school. Chris said that the liver healed fast from alcohol, so was partied under the Siam sky like no tomorrow. I was also introduced to Fon, a Thai friend of the family, and she helped unlock the door to true Thai food and culture, something that isn't always available to the hordes of faranges (foreigners) on vacation there. Thank you Fon! I also met many locals and ex-Pats and had many sweet, fun filled evenings. I will forever miss Thailand, but know that I will go there many times again in my life. After spending four months there in total, I feel like Thailand is my home away from home (although I am sure the locals think differently.)
To sum it all up, I turned 32 on KO Tao, partied under the full-moon on KO Pha-Ngan, chilled out and loved on KO Samui. I hightailed it down for a week in Malaysia to renew my visa and then returned full-force dancing, rocking, swimming, eating, drinking, tanning, diving, climbing. I didn't deserve it, so I left with a broken heart and flew Biman Bangladeshi Airlines to the Indian subcontinent with a brief (25 day) layover in Myanmar (Burma.) Miss you Thailand!
One final Thai note: I visited my old haunt of Krabi, in South Thailand, and was stunned to see that what was once my peaceful one-bungalow beach was now teeming with 10 bungalow complexes, 7 Internet cafes, and 8 mini-marts The place where the Czechs used to sleep in the bushes is now beach cafes blaring the latest techno-pop and B. Marley. It was Back-to-the-Future in only five years. Thailand is changing fast, but still beautiful as ever. Be one of the 6,000,000 next year and visit there too!
---
18 May — All-night train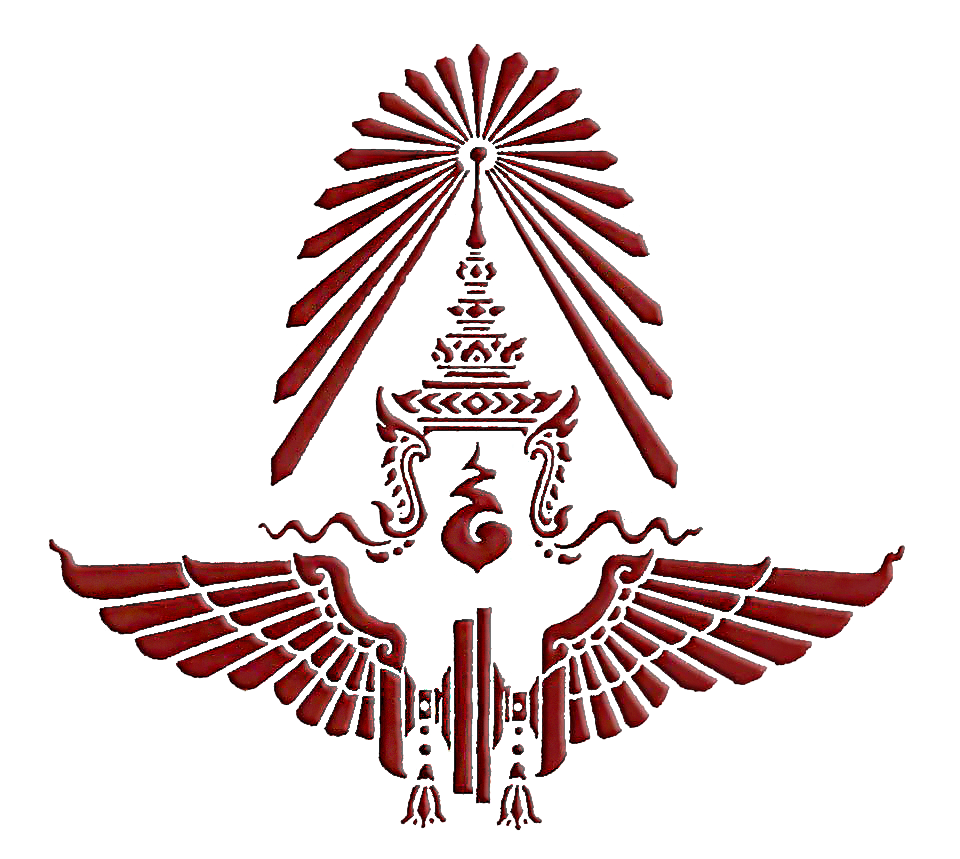 I buy a ticket for State Railways of Thailand train 172, car 5, seat 5, for ฿557. We depart Su-ngai Kolok railway station at 11:30pm on 18พ.ค.47 and head north toward Bangkok. We arrrive to Bangkok Hua Lomphong Railway Station several hours passed the planned arrival time of 8:00am the next morning. This is the train where I met the mysterious Eric Mansfield.
---

ภาพถ่ายพระพุทธรูป
Sunday, September 19 — Bangkok
Yep, back home again for another month. This time it starts out a bit different. In the international Airport, I sneak past the medical guys at customs and go straight to the hospital. I am tested for many weird things and finally the doc states: "Typhoid." I am shot and pilled-up with antibiotics, anti-diarrheals, vitamins and who knows what else. Three days later I emerge with a nice bill and an emaciated, skeletal body that weighs about the same that it did in high school. No problem. Thai food to the rescue. Within days, after sampling some of the freshest seafood on the planet, the weight moderately returns-- but not that Brian belly. I feel good again.
I tour an area in Northeastern Thailand known as Isan. Famous for friendly locals and beautiful landscape, Isan is a mixture of both Thai and Lao influence. It is also way off the beaten track and I meet no faranges (foreigners.) During this time I visit restored Angkor ruins and ride humming motorbikes past water buffalos and shimmering green rice fields. It is so serene that I instantly write a song on guitar.
The remainder of my time is spent in Bangkok and taking weekend trips to beach towns like infamous Pattaya and royal Hua Hin (where the King lives.) My friend of the family, Fon, puts me up in her beautiful home and I stay in the heart of thriving Bangkok in an old-style Thai-colonial home. The vibe is good and everyday I explore the growing metropolis. Everything you have heard about Bangkok is dated. Let me tell you. This place screams "cool." There are clubs, bars, museums, shops, groovy restaurants and smiles everywhere. Excitement is rife and I am never bored. It is difficult to sleep, though.
The days tick by and I meet lots of nice people, but soon my visa will expire and I have to make a decision. I throw darts at a map of the world and one lands in China. The Lonely Planet says this is the best time of year to go, and I can't resist. But you know me: Getting there is half the fun. I do plan on China, but with the help of a clever travel agent on Khao San Road, I create several layovers…