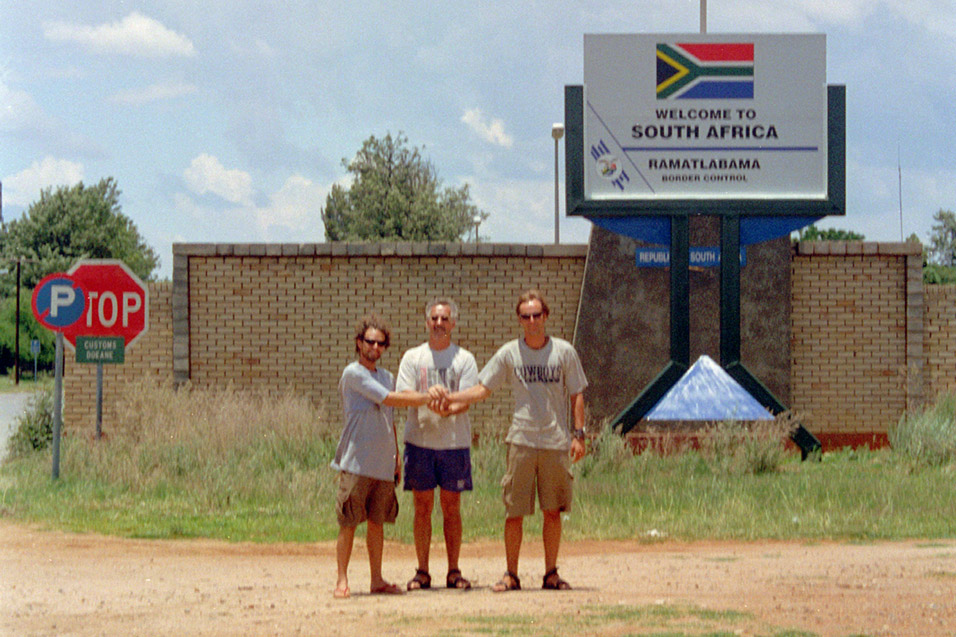 Ramatlabama Border Control, Botswana
— December 15, 1998
This was one of my favorite borders crossings.
---
---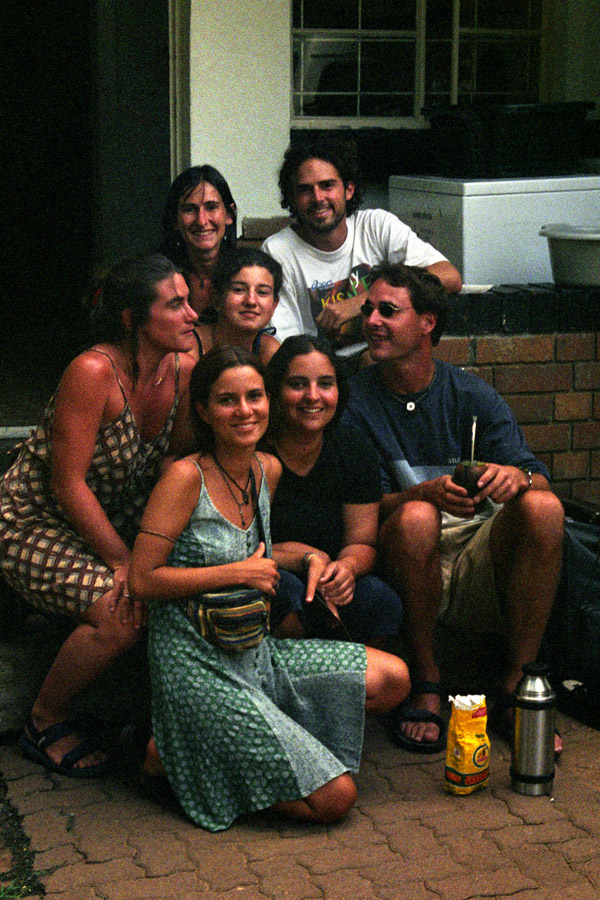 The Uruguayan girls, Pretoria, South Africa
— January 21, 1999
These girls turned us on to our first sips of yerba maté tea. They later gave us a bag of the stuff and a nice gourd to drink it from.
---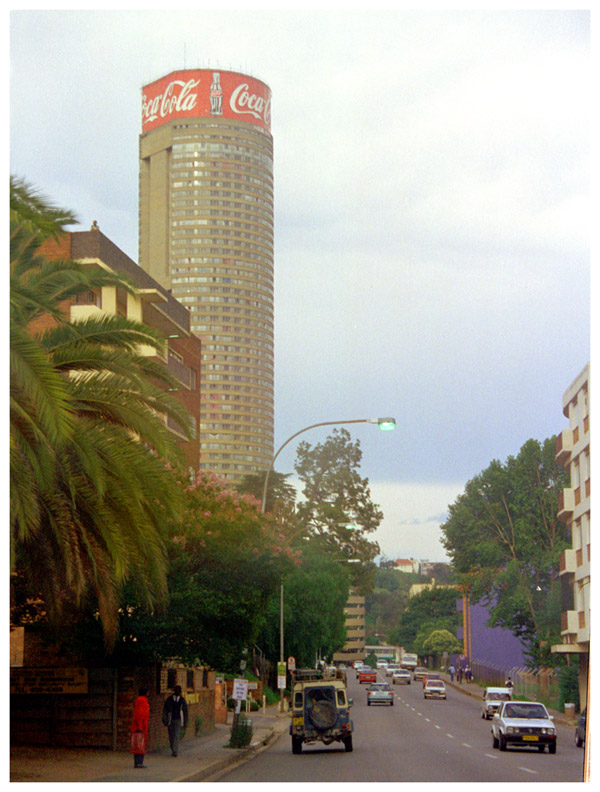 Fear and loathing in downtown Joburg, South Africa, December 5, 1998
---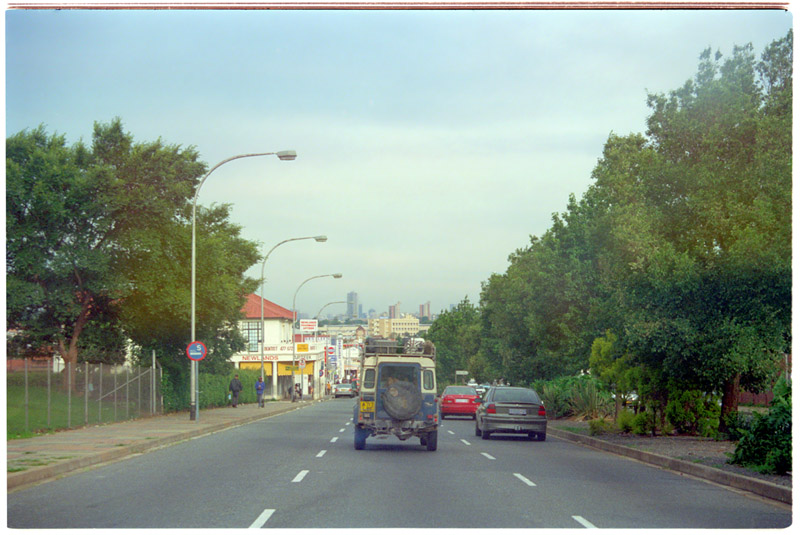 Fear and loathing in downtown Joburg: Part II, South Africa, December 15, 1998
---
Johannesburg Skyline, South Africa, December 15, 1998