Chobe, Botswana
---
---
---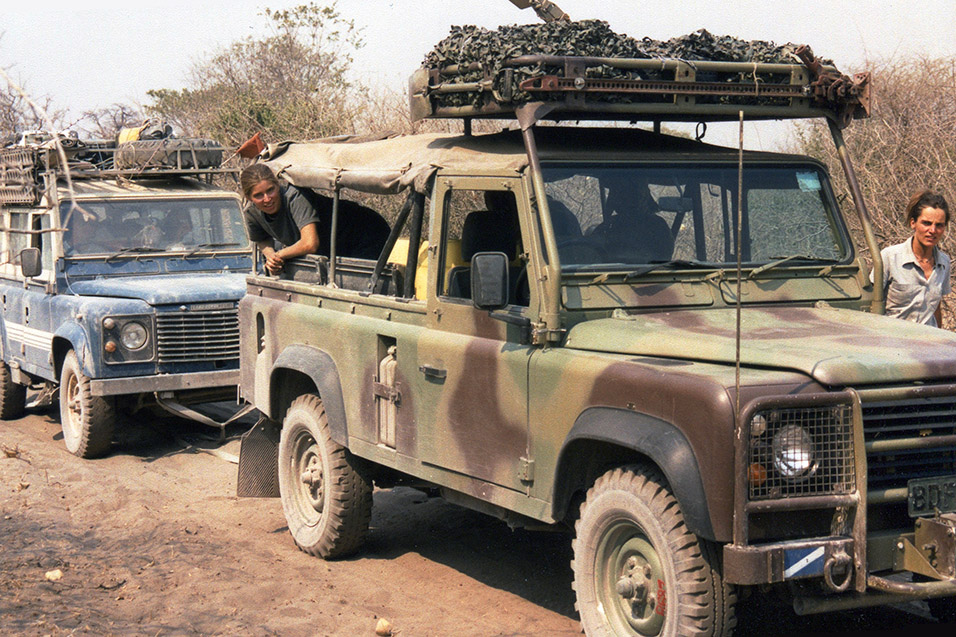 Rescued by the Botswana army, Chobe, Botswana
— September 8, 1998
Most of our time in Botswana was spent dealing with breakdowns. In fact, we got stuck in a game park overnight and fell asleep to the sounds of lions roaring, hyenas calling, and antelope hissing. The next morning, the Botswana army found us and towed us to sealed roads. Only problem, even their relatively nice looking car broke down once or twice.
---
---
---
---
---
---
---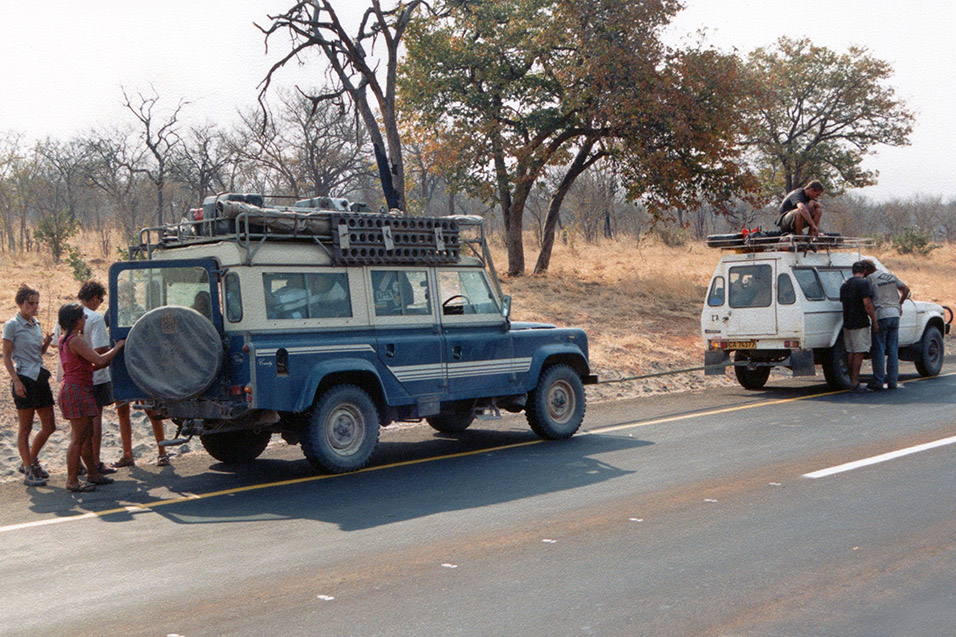 Towing cars back to the repair shop, Botswana
— September 8, 1998
Leo's clutch broke trying pull Breakfast out of a sand bog. So Breakfast, seen above in white, towed Leo from Botswana to the nearest repair shop in Victoria Falls, Zimbabwe. Interestingly, somewhere along the way, Breakfast's brakes failed; while Breakfast was towing Leo up hill and along flats, Leo would brake for Breakfast as needed, especially down hills or at roundabouts.
Countries visited - Africa 1998 - 1999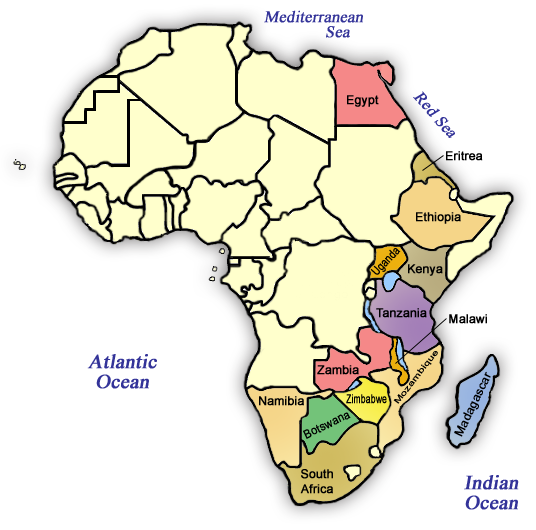 I am not sure how it all got started. It wasn't a magical spark of lightning that began the cataclysm, nor was it the supreme words of a higher being sending us on our way. Somehow, though, the powers of the universe contrived enabling our journey through the Heart of Africa.
It began quite innocently as an alleged trip to Bulgaria and Romania. This idea was eventually vetoed and placed "on hold" for future girlfriends. Zap—a long awaited spark was kindled—The Middle East: Yemen, in particular. And the visas were applied for, the air tickets purchased; and on a fine March 4th day we were on our way aboard a gleaming Air France 747 en route to Cairo, Egypt, via a five day layover in France.
We never did make it to Yemen, nor the Middle East for that matter; we headed South, instead, into the Heart of Africa, and what follows is the story of events as they unfold.