Kanda Bongo Man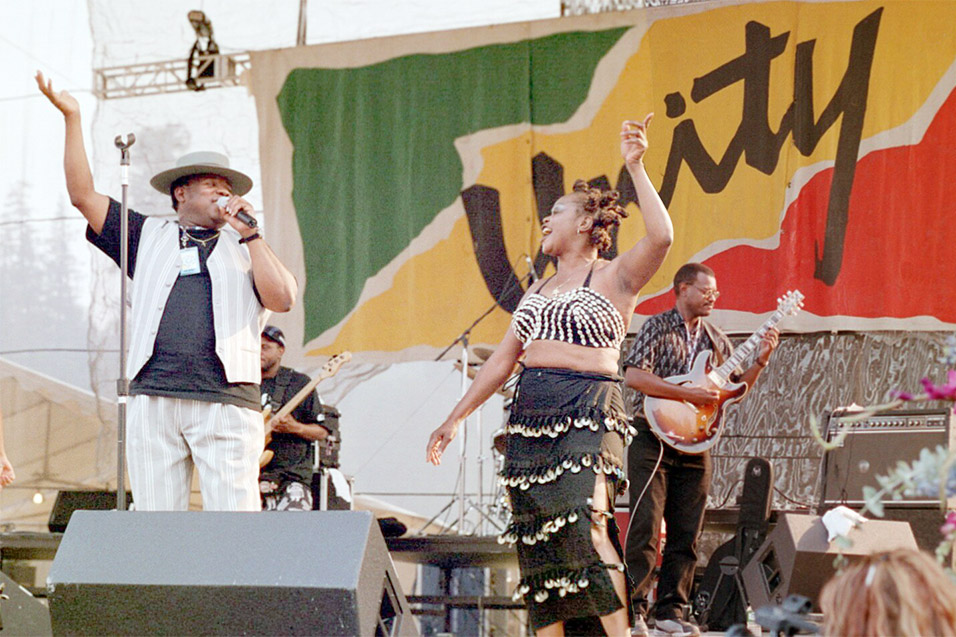 Kanda Bongo Man
When I heard that Kanda Bongo Man was playing Reggae on the River, I rejoiced. I realized that Reggae on the River is not only the best reggae festival on the planet, it is also the best world music festival.
I discovered Kanda Bongo Man while on safari in Africa driving the full length of the continent, north to south, from Cairo to Cape Town. Yep, that 12,000-mile, one-year trip changed my life, especially my music appreciation. In fact, the tunes there inspired me as much as the music from Jamaica. Upon my return home to the states, I was disappointed by how few bands from Africa actually made it here, especially to the West coast. Instead, I had to rely on the likes of Amoeba Music and other record stores to deliver the music I so craved. That is, until I read the ad for Reggae on the River 2002.
"My gosh, Kanda Bongo Man is playing Reggae!" I yelled. I had to go — not only to hear the best reggae this side of Kingston, but also to see a band that in four years made no U.S. appearance. (I even contacted Kanda's touring manager via email. The reply: Yeah, Kanda sort of disappeared. He might be in Kinshasa, or maybe Paris, no one knows.)
But one thing for sure, Kanda Bongo Man was on your stage in full-force and put on a mighty performance. Few people knew what was going on, judging by the attendance at the main stage, but I can vouch: the vibe was magical. Look at this photo. It captures it all. Kanda has his arm in the air, like he often does during his songs. Nene Tchakou on guitar is gracefully firing up the mean African seben. And the woman dancing is in complete harmony with Kanda (even though she had just met him a few days prior at the Ashkenaz in Berkeley.) That is how tight the music was. Everyone knew what to do.
I deliver this rare photo to you. It is a snapshot of history of one of the best Congolese and African greats playing in front of the Unity banner on your stage. Music aficionados the world over would praise this moment.
---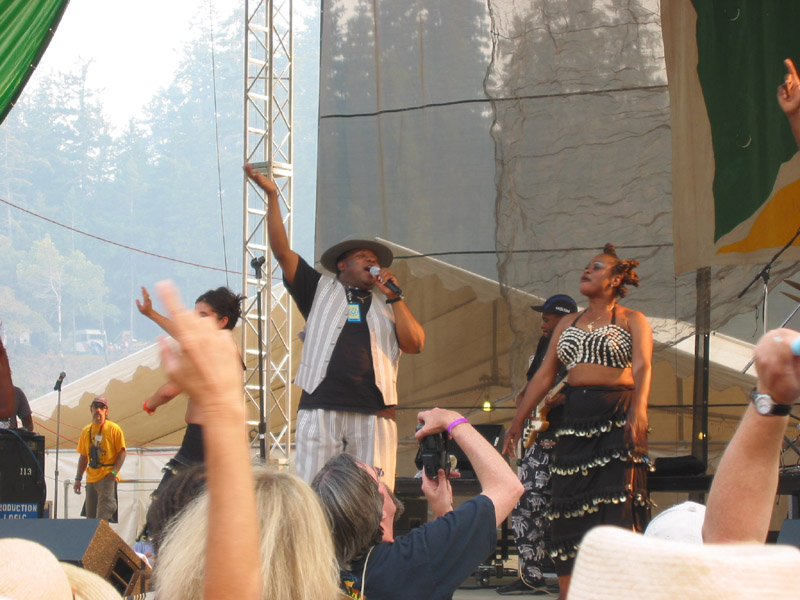 Kanda Bongo Man on stage
---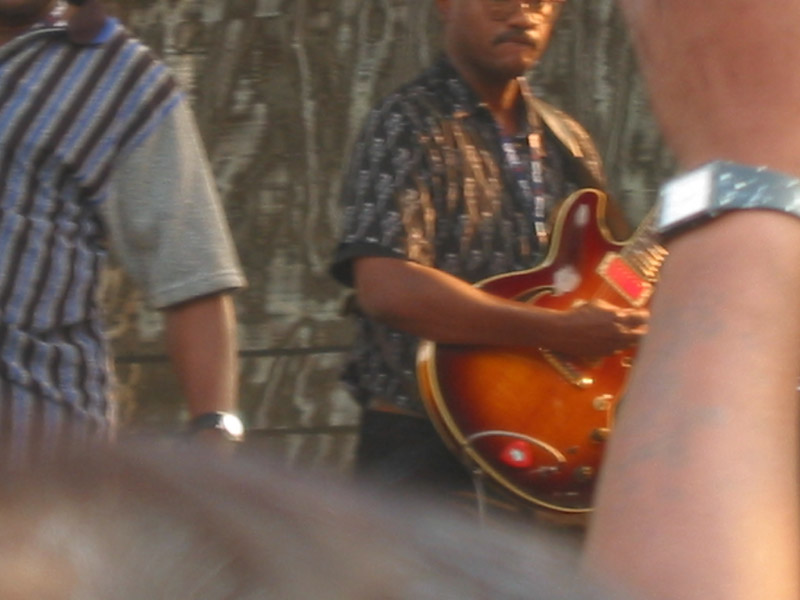 Soukous guitar
---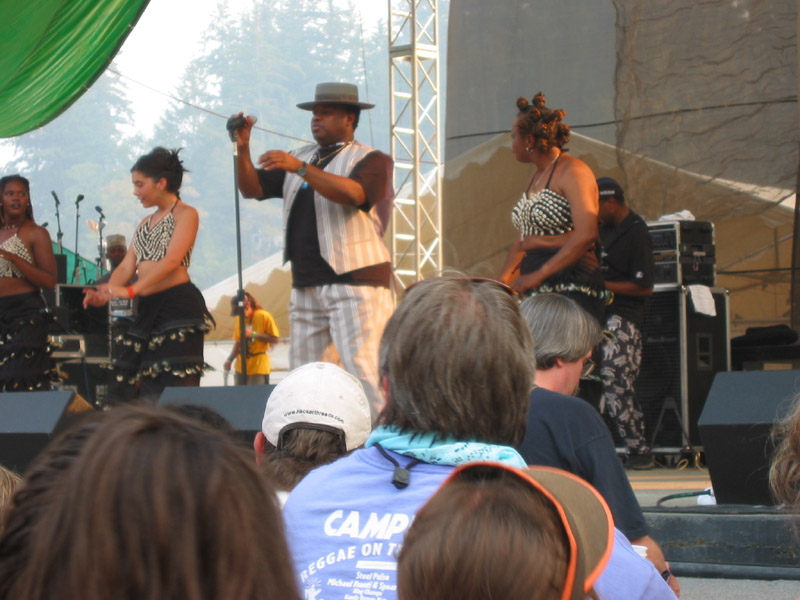 Kwassa Kwassa
---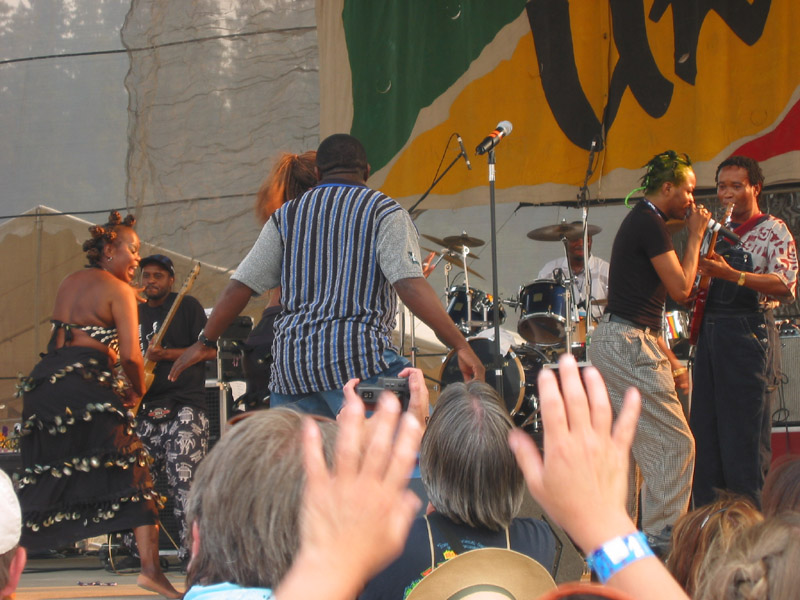 Kwassa Kwassa
---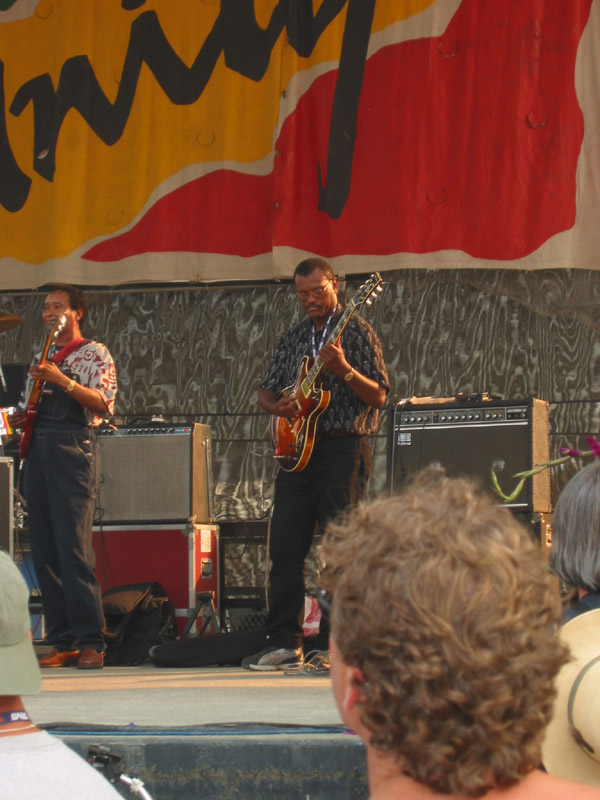 Soukous guitar
---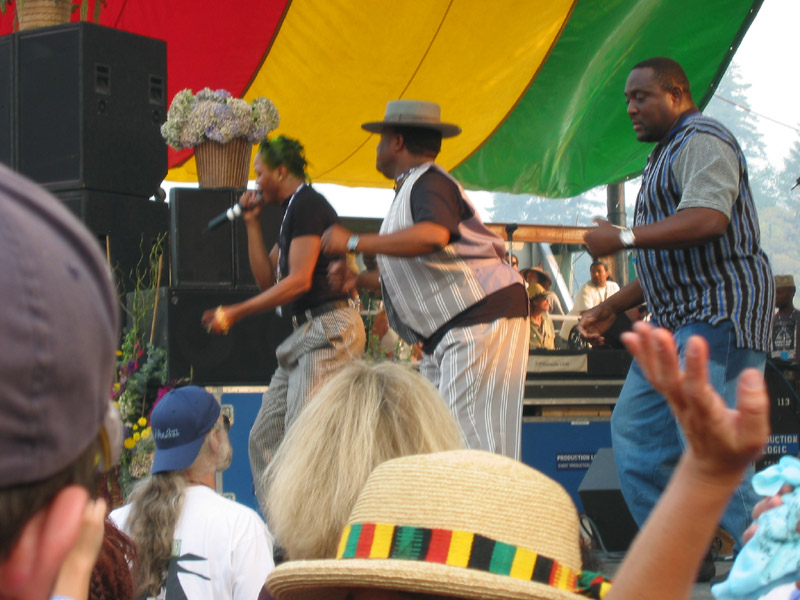 Kwassa Kwassa
---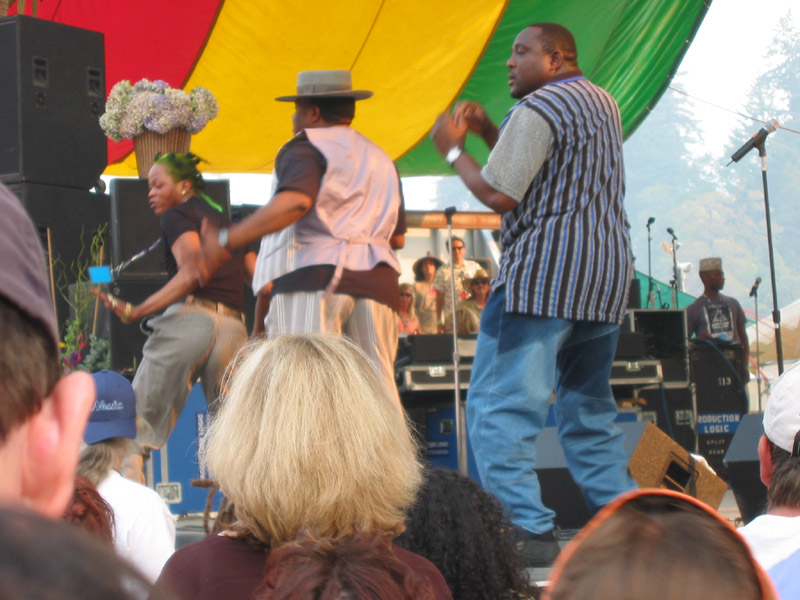 ---