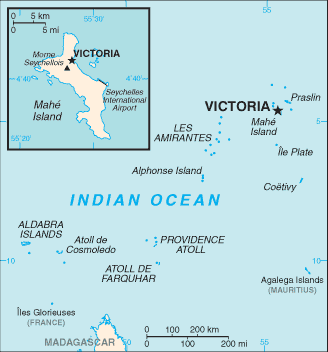 May 17 - 20, 2010
We really had a great time at this spot. Although the trip was short, we had enough time to taste the culture, meet the locals and set the foundation for future returns. Following is our schedule:
May 17 - Praslin island
Berjaya Resort
Lunch at that small place that specializes in fish curry.
Dinner at Pirogue Bar & Restaurant, this was the place that we tried to go to a second time (on the 19th) with the buffet and live band, so we sat at the bar instead.
---
May 18 - La Digue
Anse Réunion - Fleur de Lys Guesthouse (+248) 23 44 59
Dinner at Chez Marston, the place on the main road that was empty when we arrived but (mostly) full when we left.
---
May 19 - Praslin island
Berjaya Resort
Breakfast at Veuve Restaurant, La Digue Island Lodge, the outstanding buffet with the sandy floor, overlooking the ocean.
Dinner at the Berjaya Pizzaria, next to the beach
back to top