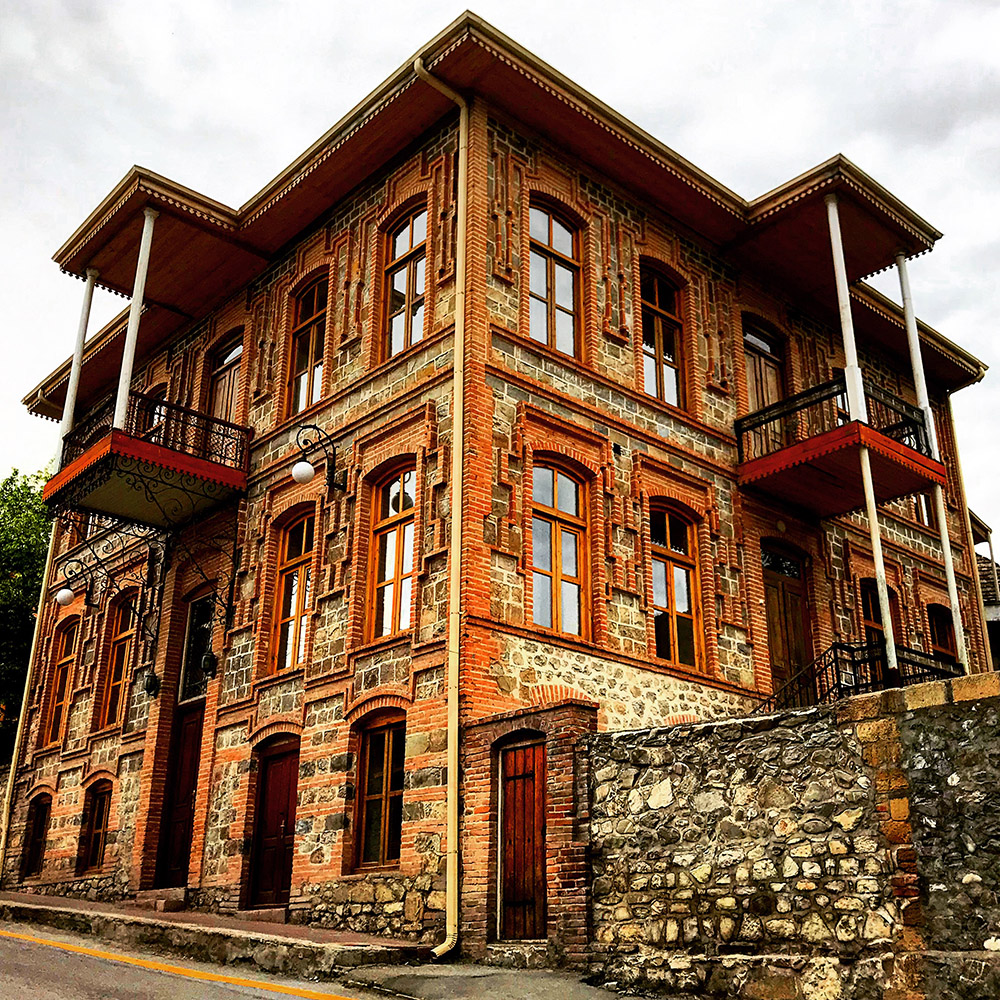 Traditional building, Şəki, Azerbaijan
— May 24, 2019
A month ago I couldn't even pronounce it's name, let alone ponder a visit. But now I find myself in Azerbaijan, the Land of Fire.
---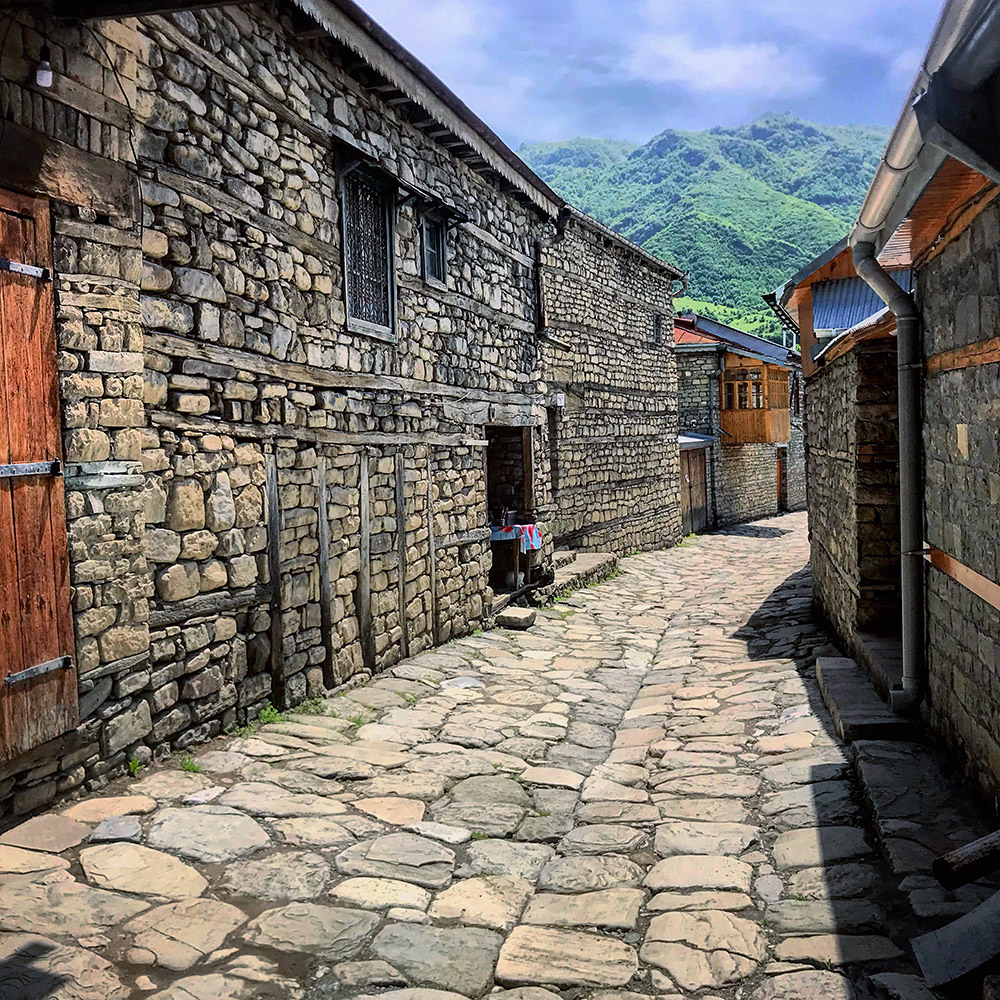 Stone architecture of Lahıc, Azerbaijan
— May 25, 2019
This village is 30 minutes up a windy mountain road and is made entirely of stones. I can't fathom how they fit the rocks together just right.
---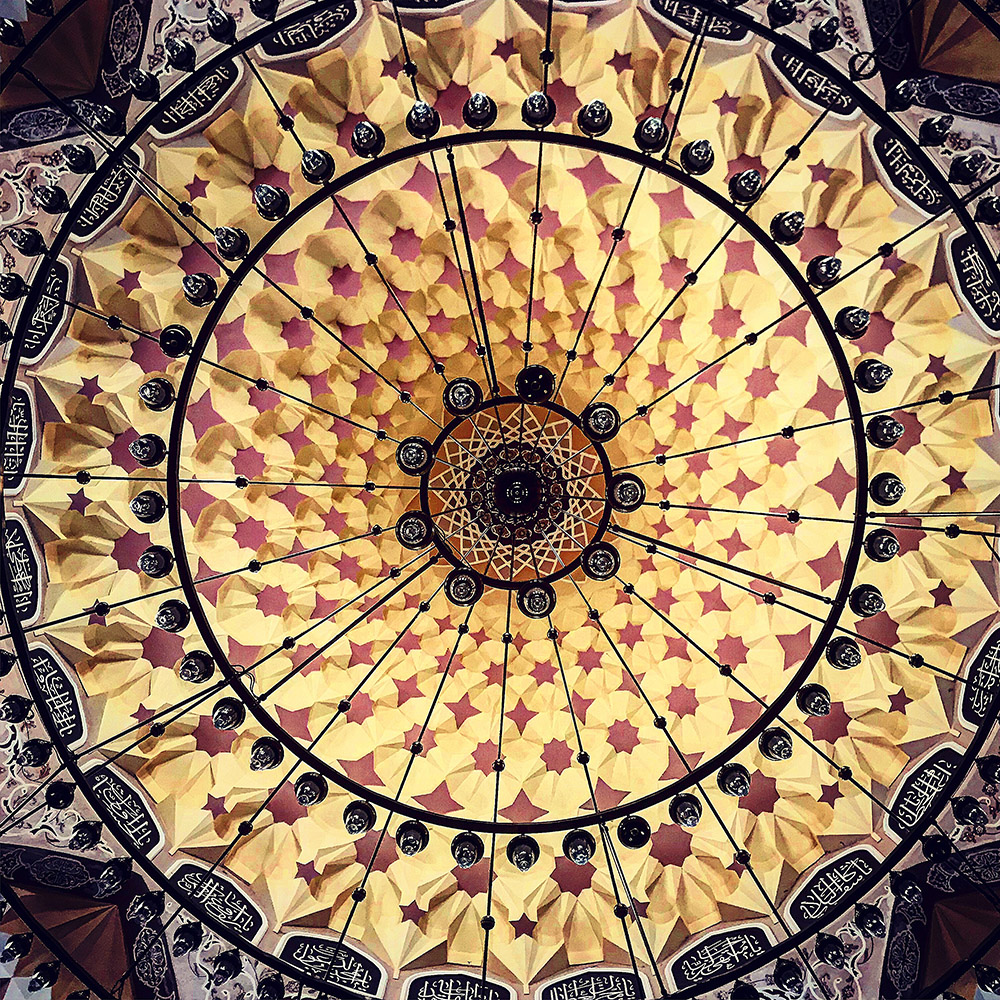 Juma Mosque, Shamakhi, Azerbaijan
— May 26, 2019
I lined up the massive chandelier exactly in the center of the main domed ceiling.
---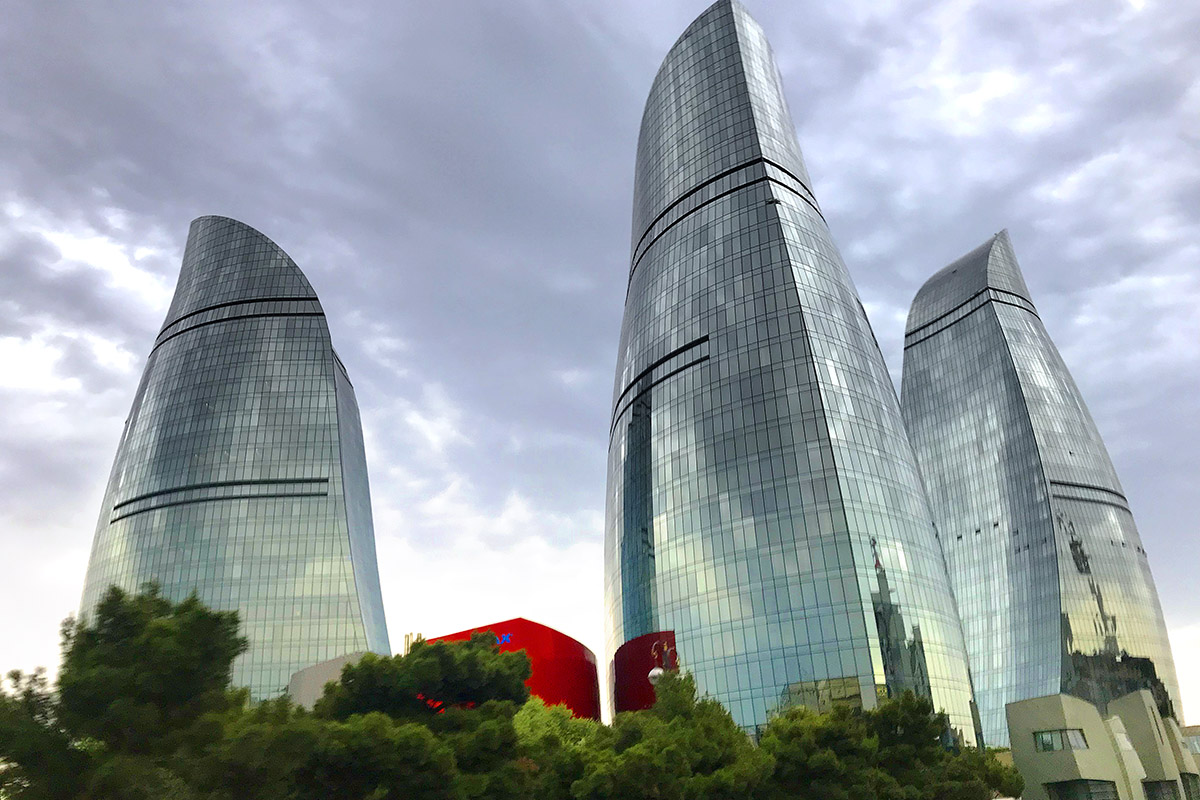 Flame Towers, Baku, Azerbaijan
— May 26, 2019
These towers, the modern built on top of the ancient... the world is ever changing. 
---
---