Music Links
General Information

http://db.etree.org/bs.php?chr=A
A list of all known digital bootlegs in circulation.
---

WOMAD Festivals
World of Music, Arts and Dance— To bring together and to celebrate many forms of music, arts and dance drawn from countries and cultures all over the world. I hope I get to go to one of these one day.
---

Singing Wood Marimba Centre
Bay Area-based marimba band playing high-energy dance music and polyrhythmic trance music from Zimbabwe, from traditional to contemporary.
---

Afropop Worldwide
Celebrating the musical cultures of Africa and the African Diaspora.
---
Building a worldwide network of African artists who perform in venues worldwide.
---

The African Music Encyclopedia
Valuable resource for learning about African music.
Instruments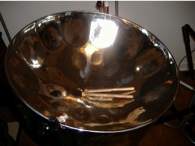 Pan USA
Performance, publication, education, and progression of the steeldrum artform
---

Fender Product Dating
Guide to dating your U.S. made stringed intrument.
---

African Musical Instruments
Purchace directly from the source.
Radio
Africa — South of the Sahara
Comprehensive list of African radio stations on the Internet, updated by SULAIR.
---

Africa No. 1
The name says it all. From Gabon via Paris and now broadcast over the Internet. Always on, but really swings late nights.
---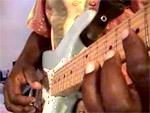 Soukous Radio (Live365)
dj.henri spins this thumping mix of soukous, congolese rumba and other African hits 24/7 from New Kinshasa, NY. Check his other site: soukous.org
---
Afrodicia
Saturdays, 2 – 4 pm on KPFK 90.7 FM
Upcoming Events in Los Angeles
---
Africa Mix
Thursdays, 9 pm on KALW 91.7 FM, San Francisco. For three hours every Thursday night, programs of African music, philosophy, and folk culture…
---
Echoes of Africa
Mondays, 3 – 6 pm on KKUP 91.5 FM
Host: Emmanuel Nado
---
Africa Today with Walter Turner
Mondays, 7pm – 8 pm on KPFA 94.1 FM, San Francisco. A weekly news program providing information and analysis about Africa and the African Diaspora.
---
www.africanmusiciansprofiles.com
Grateful Dead

The Betty Boards
Info on these great recordings.
---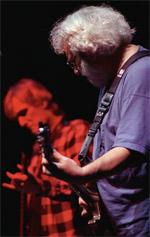 The Jerry Site
The online resource dedicated to Jerry Garcia's non-Grateful Dead work.

---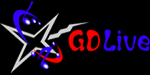 GD Live (Now defunct?)
FTP access to download numerous high quality and classic Grateful Dead, JGB and other gems.
---

Setlist.com
From Alan Hertz to Zero; you name the date and you get the set list.
---
Offline. A shn file distribution site for live jam bands mus.
---
Lettherebevines
This group is dedicated to trading and vining legal recordings of live music especially the Grateful Dead and related discussion.